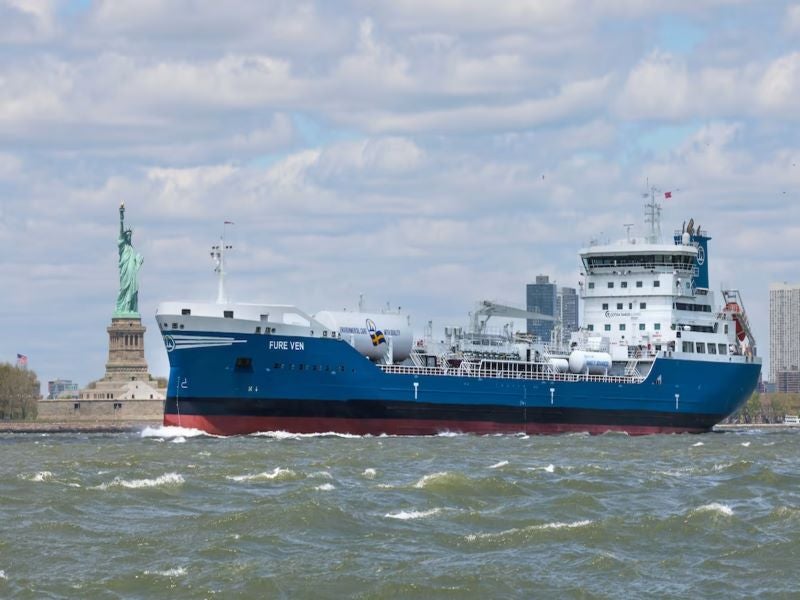 Finnish oil refining and marketing company Neste has agreed to acquire two dual-fuel product tankers from Furetank Rederi for an undisclosed sum.
The deal features the purchase of Fure Valö and Fure Ven vessels, which are part of the Vinga series.
Furetank plans to replace these 17,999 deadweight tonnage (dwt) tankers with new buildings.
Both the new vessels are expected to be delivered in October and December next year, when the first of the seven new vessels ordered by Furetank and partners are slated for delivery in a shipyard located at Yangzhou.
Fure Valö and Fure Ven vessels will feature Wärtsilä engines, that come with the capability to operate on liquefied natural gas (LNG) or liquefied biogas (LBG).
Furetank worked with FKAB Marine Design to equip the vessels with a battery hybrid solution and several other features to cut down fuel and energy consumption.
Furetank CEO Lars Höglund said: "It is good news for us that we can continue to advance our environmental efforts and develop new vessels.
"We perceive it as a great acknowledgment that yet another big player in our market and an important customer of ours chooses to invest in our ships, because of the environmental benefits they bring through reduced emissions and less noise."
In May this year, Neste, along with its partner Nordic Marine Oil, started a trial of new marine fuel to reduce greenhouse gas (GHG) emissions.