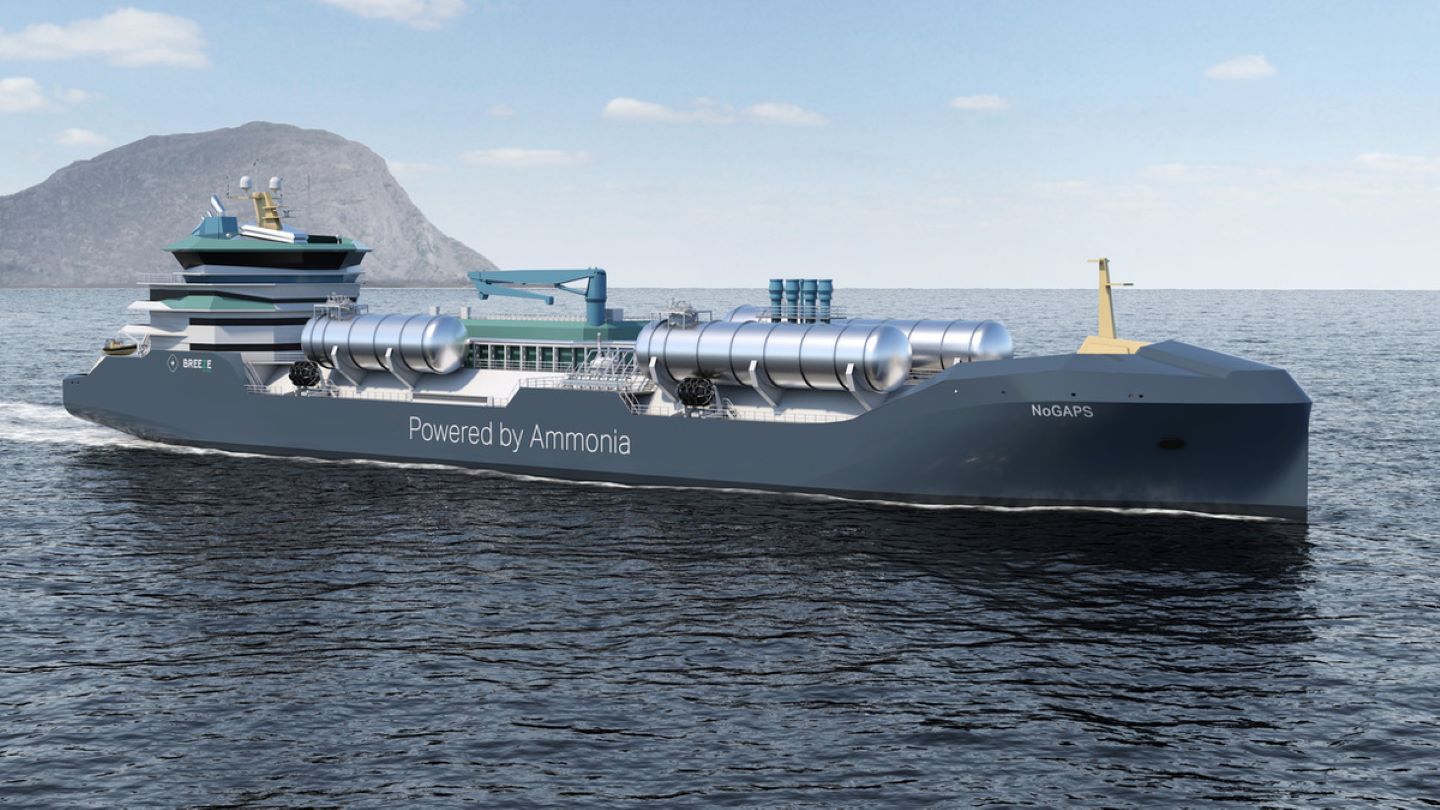 A study from the Global Maritime Forum highlights measures that can significantly reduce the cost gap between ammonia-fuelled ships and conventionally fuelled ships by 2026 instead of 2030.
Forming part of the Nordic Green Ammonia Powered Ships (NoGAPS) project, the study explores the high scalability of ammonia as a fuel and its use on long distance shipping routes.
The Global Maritime Forum stated that this study aims to solve issues that affect the significant expense of ammonia-fuelled carriers, and emphasises that appropriate funding should be available for early ammonia-powered vessels.
The study follows the launch of the M/S NoGaps vessel, a 'first of its type' ammonia-powered gas carrier, and is now focusing on commercial routes.
The maritime classification organisation DNV has granted Approval in Principle to M/S NoGAPS, which is due to operate between the US Gulf and north-western Europe.
Jesse Fahnestock, project director at the Global Maritime Forum, emphasised how key leaders have collaborated on a 'closed gap' concept for ammonia-fuelled ships.
Fahnestock said: ''Since 2020, the NoGAPS project has brought together key industry leaders to progress an ammonia-powered gas tanker concept towards real-world implementation.
"With the completion of this latest project phase, we not only have a detailed ship design that could be used for a shipyard tender but also a feasible commercialisation pathway. We hope this boosts confidence amongst charter parties and investors to take steps towards the realisation of M/S NoGAPS and other ammonia-powered vessels."
The report suggests numerous approaches to addressing financial viability through a combination of factors including dual-fuel vessel design, competitive debt financing, operational savings, fuel subsidies and government regulation.
According to the Global Maritime Forum, the US Inflation Reduction Act (IRA) and the EU's 'Fit for 55' package, for example, would cut the cost of owning and operating M/S NoGAPS vessels by 20% and 10%, respectively.
Murali Srinivasan, senior VP commercial, Yara Clean Ammonia, added: "We are delighted to see the successful completion of the NoGAPS project. The ship design and outline of commercialisation options are important milestones that we believe could contribute to accelerating the acceptance of clean ammonia as a zero-emission fuel.
"Yara Clean Ammonia's collaboration with NoGAPS is yet another example of our commitment to developing clean ammonia as credible zero-emission shipping fuel."
The report further highlighted that, without any intervention, an ammonia-powered gas carrier is estimated to be 50–130% more expensive than a comparable gas carrier over the next few years.