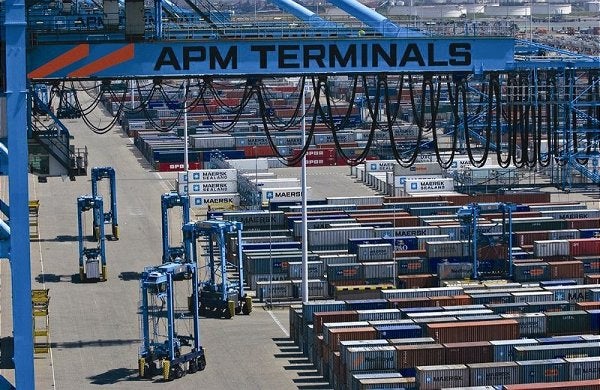 APM Terminals has received approval of the concession deal for the Skandia Container Terminal in Gothenburg, Sweden, from the Competition Authority of Sweden.
The government nod gives the go-ahead to the concession agreement signed between APM Terminals and the Port of Gothenburg in October this year to manage the Skandia Container Terminal for the next 25 years.
The company said that it will invest $115m on equipment over the next five years in order to make the Skandia Container terminal more competitive as the North European hub of the Nordic region.
Project teams from both the companies are moving forward with the next steps in the implementation plan for the transfer of management and operations in January 2012.
While signing the concession agreement, APM Terminals Europe region CEO Martin Poulsen said the Skandia Container Terminal has an unbeatable geographical location to serve industry throughout Scandinavia and the Baltic Region.
In 2010, the Skandia Container Terminal handled around 800,000teu container units, which is equivalent to around 60% of the Swedish market.
APM Terminals said the transfer of management and operations for the facility is expected to take place in the first quarter of 2012.
The Port of Gothenburg has prepared its ro-ro, car and container terminals for privatisation, believing that private ownership of these terminals will boost investment, competitiveness and cargo volumes.
As the port authority, the Port of Gothenburg will manage official supervision within the port and own or control the land covered by the port as well as adjoining water areas.
The Port of Gothenburg currently owns three terminals: the Container Terminal, Ro-Ro Terminal and Vehicle Terminal. Under new arrangement they will be operated by external operators.
Caption: APM plans to invest $115m in equipment to make the Skandia Container Terminal more competitive in the north European hub of the Nordic region.