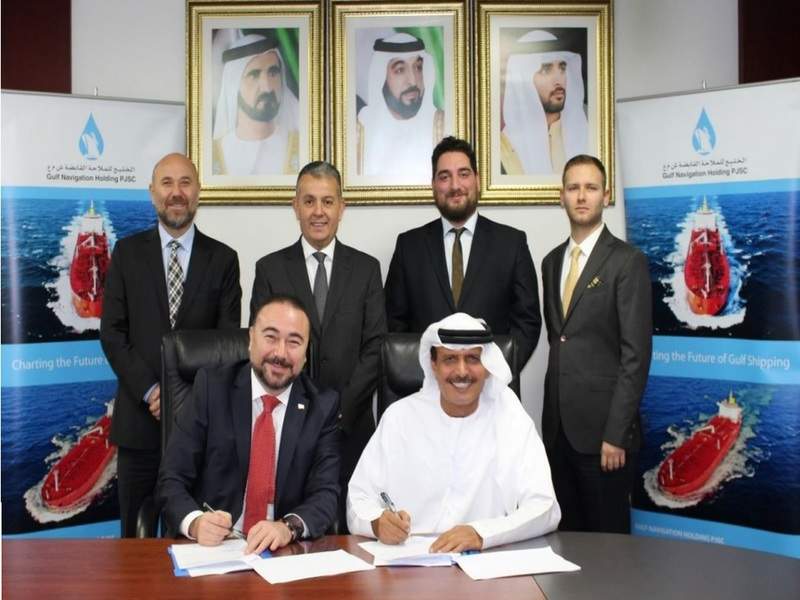 United Arab Emirates (UAE)-based Gulf Navigation Holding Group's maritime subsidiary has signed a deal with Polimar Turkish Holding to form a new joint venture (JV) company to cater to maritime agencies, vessels' services and marine products.
To be headquartered in Dubai, UAE, the JV will function as a subsidiary of Gulf Navigation Holding Group and will serve several customers operating in the fields of oil, gas, offshore vessels, container liner vessels, bulk carriers, cruise ships, yachts, and marine facilities.
The proposed JV will further help Gulf Navigation Holding to expand its maritime agency fleet from four service boats to ten crews, tugs and offshore support vessels.
"The group is proud and pleased for this strategic partnership."
The JV is also expected to realise revenue of around $27m.
Gulf Navigation Holding board member, managing director and group CEO Khamis Juma Buamim said: "The group is proud and pleased for this strategic partnership and we are confident that step will contribute significantly in the process of expanding our services and commercial business to different parts of the world and raise the level and quality of services provided to our customers and raise the value of the company and its position in the local and global markets."
From the new JV, Gulf Navigation Holdings expects to expand its shipping agency and marine product services portfolio and to serve its customers' vessels in the major trading ports worldwide.
With branches in Turkey, Bulgaria and Greece, Polimar Turkish Holding currently provides shipping services to various organisations across the globe.
Last month, Gulf Navigation Holding entered into a global strategic partnership with SeaQuest Group in the fields of ship management and advisory services, as well as marine project management.
---
Image: Deal signing between Gulf Navigation Holding Group and Polimar Turkish Holding. Photo: courtesy of Gulf Navigation Holding PJSC.