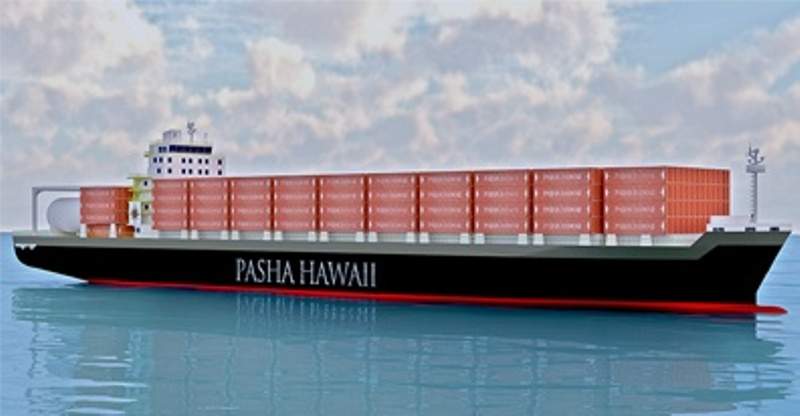 US-based Pasha Hawaii has chosen Keppel Offshore & Marine (Keppel O&M) subsidiary Keppel AmFELS for the construction of two new liquefied natural gas (LNG) fuelled container ships.
The exact specifications of the deal are yet to be finalised, but the arrangement is understood to include an option for two additional vessels.
The 2,525 twenty-foot equivalent units (TEUs) vessels are set to be built in accordance with the new US Jones Act, and will be designed to carry 500 45ft containers, 400 refrigerated containers, and 300 40ft dry containers at a speed of 23kn.
Delivery of the order's first vessel is expected by the first quarter of 2020, while delivery of the second vessel is planned by the third quarter of the same year.
Pasha Hawaii president and CEO George Pasha IV said: "Keppel O&M's technical expertise in LNG propulsion and commitment to customer service were two very important factors in our selection decision.
"From the start, they went above and beyond and worked closely with us in customising a vessel design that matched our requirements.
"From the start, Keppel O&M went above and beyond and worked closely with us in customizing a vessel design that matched our requirements."
"Their experience in LNG vessel conversions will also prove to be very valuable as we build LNG dual-fuelled vessels for the Hawaii trade."
Pasha Hawaii's new vessels will be powered solely by LNG, which is expected to increase overall fuel efficiency, while simultaneously reducing environmental impact.
The ships will be equipped with advanced engines, an optimised hull, and an underwater propulsion system with a high-efficiency rudder and propeller to ensure the vessels are as eco-friendly as possible.
LNG has been found to offer reductions of up to 95% sulphur oxides, nearly 100% particulate matter, up to 90% nitrogen oxides and almost 25% carbon dioxide emissions compared to traditional fuel types.
---
Image: Rendering of Pasha Hawaii's new container ships. Photo: courtesy of Pasha Hawaii.