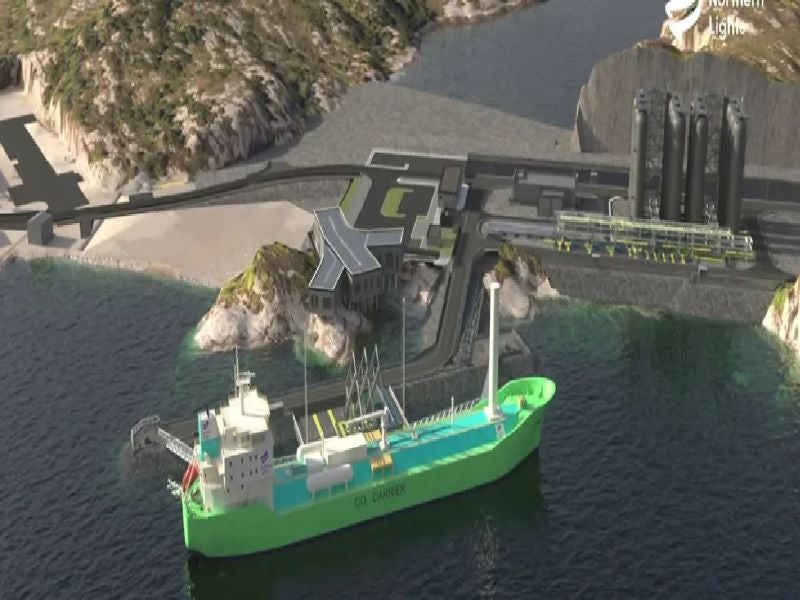 Finnish firm Norsepower has received a contract from China-based Dalian Shipbuilding Industry to supply single rotor sails for two newbuild liquefied natural gas (LNG)-driven wind-assisted CO₂ carriers.
Both vessels will be commissioned by the Northern Lights joint venture (JV).
The JV is engaged in the development of transportation and storage components for Norway's Longship project, which aims to cut down industrial emissions.
Each liquified CO₂ carrier will be fitted with one 28m by 4m Norsepower rotor sail, which is expected to lower fuel and CO₂ emissions by around 5%.
The Norsepower rotor sail solution, an advanced version of the Flettner rotor, is a spinning cylinder that leverages the Magnus effect to tap wind power and produce thrust, thereby minimising fuel consumption and emissions.
Norsepower plans to complete the delivery of the rotor sails in early 2023, while the 130m-long ships are anticipated to be delivered in 2024.
Norsepower CEO Tuomas Riski said: "Northern Lights JV is setting a global standard for CO₂ transportation by ships and highlights the importance of collaboration for accelerating the energy transition.
"Our technology, alongside an air lubrication system and other clean technologies will ensure operations are as low carbon as possible.
Designed by the JV, the two carriers are being constructed by Dalian Shipbuilding.
The vessels will feature Norsepower's wind-assisted propulsion system and other energy efficiency technologies.
When the vessels are operational, they will carry liquefied CO₂ from emitters in Europe to the Northern Lights JV receiving terminal in Øygarden, Norway.
In March, Norsepower won a contract from logistics service provider CLdN to install rotor sails on its short sea Ro-Ro vessel.