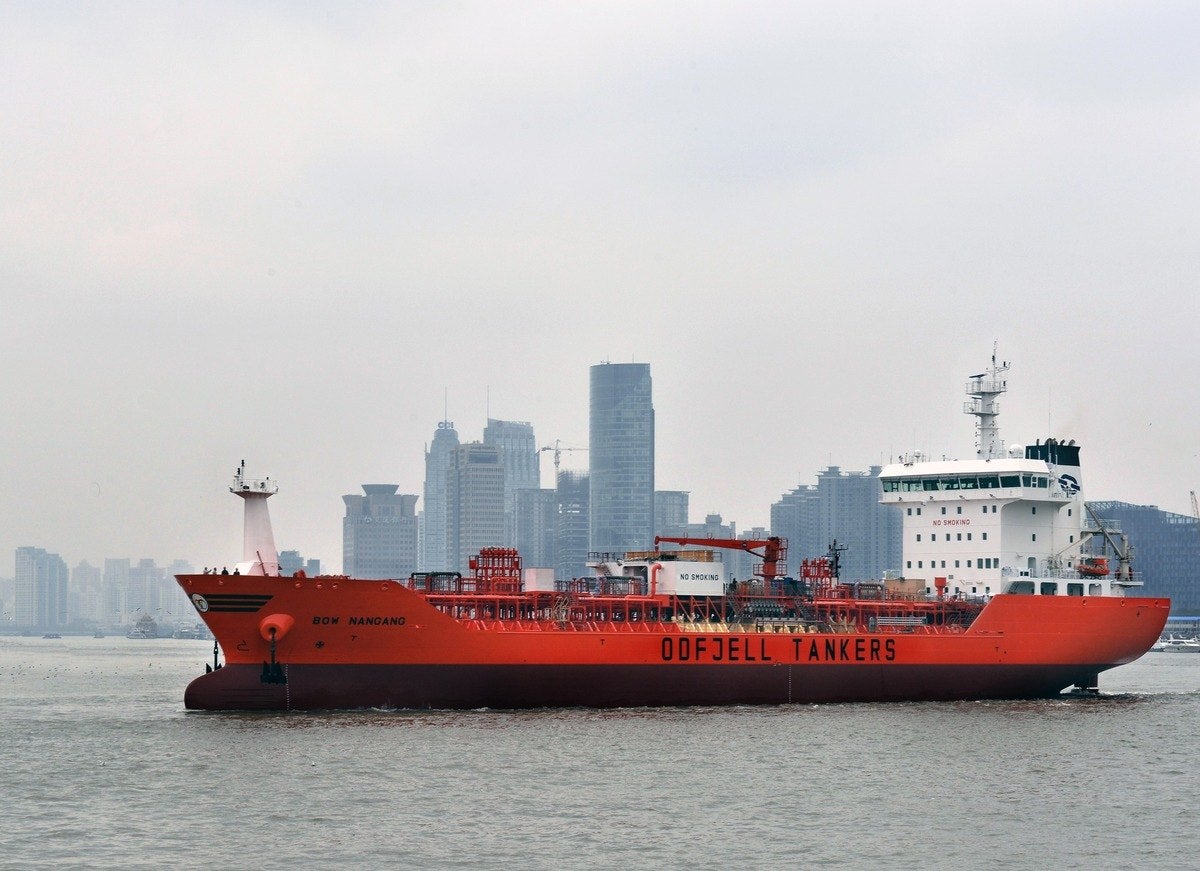 Norwegian shipping firm Odfjell is leaving short-sea shipping with the sale of its last three 9,000dwt short-sea vessels, instead prioritising deep-sea operations.
The three ships have operated in regional trade in Asia for the firm.
The last ship on a time charter to the company will also be re-delivered to its owners next January.
In a statement, Odfjell said: "These vessels have not been able to deliver satisfactory results and we have consequently taken the decision to exit this niche market. Odfjell has, through this transaction, completed the transition to a sole focus on deepsea logistics within our shipping segment."
Odfjell expects the deal to cause a one-time impairment of $21m in its third-quarter results, as the shortsea vessels are re-categorised as 'assets held for sale'.
Thereafter, the deal is anticipated to make a favourable impact on Odfjell's results.
The deal is expected to be complete in January or February 2022, with net cash earnings following the repayment of loans and commissions estimated at around $1m.
In August, Odfjell subsidiary Odfjell Gas Shipowning signed a transaction agreement with BW Epic Kosan (BWEK) to offload two liquefied petroleum gas (LPG)/ethylene carriers, namely Bow Guardian and Bow Gallant.
These vessels were constructed in South Korea in 2008.
The consideration was settled partially in cash and partially through the issuance of 6,889,611 freely transferable stakes in BWEK.
Upon completion of the deal, Odfjell will hold nearly 4.3% of BWEK shares.
In addition, the deal included a further consideration of up to 362,611 shares in BWEK on the achievement of certain conditions during an 18-month period following the delivery of the ships.
With this transaction, the company exited the gas carrier segment.
In 2019, Odfjell finalised the $46m sale of its indirect 55% share in Odfjell Terminals (Jiangyin) to Yangzijiang Shipbuilding (Holdings).