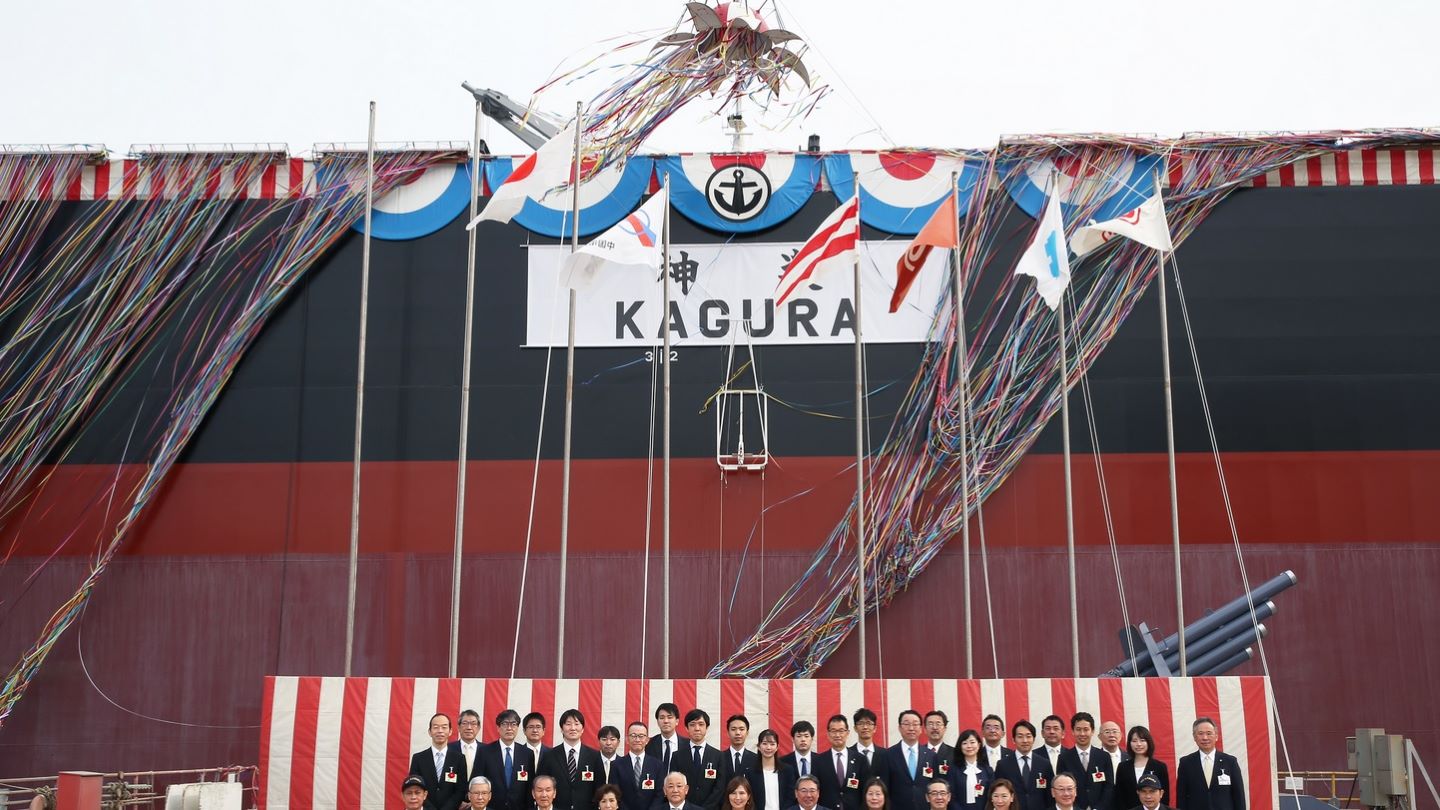 Nippon Yusen Kaisha (NYK) Line has taken delivery of a new coal carrier, dubbed Kagura, from Oshima Shipbuilding.
As part of a long-term transport contract with Chugoku Electric Power (EnerGia), carbon offsets will be used by the new ship to lower its greenhouse gas (GHG) emissions to theoretically zero for the complete contracted voyage.
To minimise GHG emissions, the ship has procured certified emission reductions (CERs) as credits (emission rights) for the complete contract voyage.
Registered in the Republic of Liberia, the ship has an overall length of 235m, breadth of 43m and summer draft of 13.853m.
Furthermore, the vessel weighs 57,646 gross tons and 99,990 deadweight tons.
The naming and delivery ceremony of the vessel was completed at an event attended by EnerGia representative director, vice-president and senior managing executive officer Shigeru Ashitani and NYK president Hitoshi Nagasawa.
In a statement, NYK said: "We provide marine transport services that meet the needs of our customers, while at the same time promoting corporate activities that reduce environmental impact.
"We will continue to actively engage in activities to decarbonise marine transport and strive to realise our basic philosophy of 'Bringing value to life'."
In January, NYK took delivery of a dual-fuel liquefied petroleum gas (LPG) carrier, named Lantana Planet, from Kawasaki Heavy Industries (KHI).