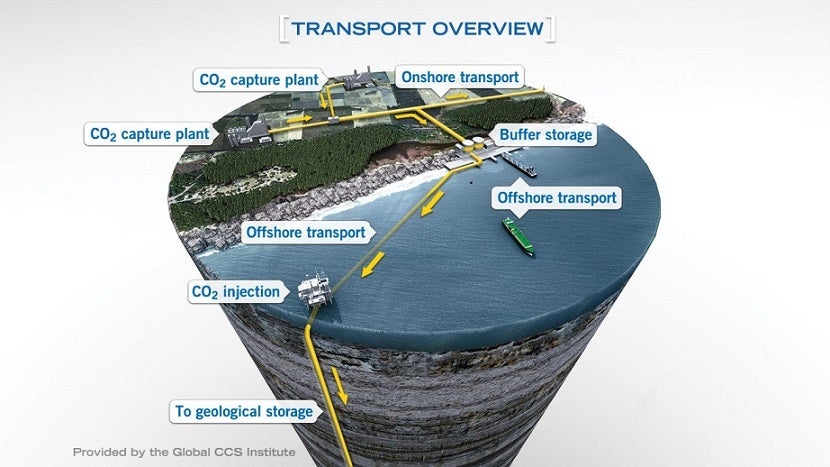 Japan-based shipping company Nippon Yusen Kabushiki Kaisha (NYK) has joined the Global CCS Institute for facilitating the use of carbon capture and storage (CCS) technologies globally.
Global CCS Institute is an international think-tank that has been formed to promote CCS technologies.
With the new membership, NYK intends to keep track of the development and expansion of CCS, aiming to work towards achieving the goal of decarbonisation.
Under CCS technology, carbon dioxide (CO₂) is captured at the source after being isolated from other gases.
The CO₂ gas is then compressed for transportation and stored permanently deep underground or in undersea rock formations at designated sites.
Presently, CCS technology is being deployed in various forms across the globe and is said to reduce greenhouse gas emissions.
Last month, the institute announced that its membership had reached 100 organisations, including governments, businesses and research institutions.
Global CCS Institute CEO Brad Page had said: "The recent growth in our membership reflects the expanding commitments of governments and businesses around the world to deep decarbonisation and the recognition that we can't achieve our climate change goals without large-scale deployment of CCS.
"Despite all of the challenges of the last 18 months, our members have demonstrated their unflagging support for climate action, for CCS and for the work of the Institute."
Last week, NYK took delivery of a new liquefied natural gas (LNG) carrier, named Diamond Gas Crystal.
The Singapore flagged vessel was constructed at Hyundai Samho Heavy Industries (HSHI).