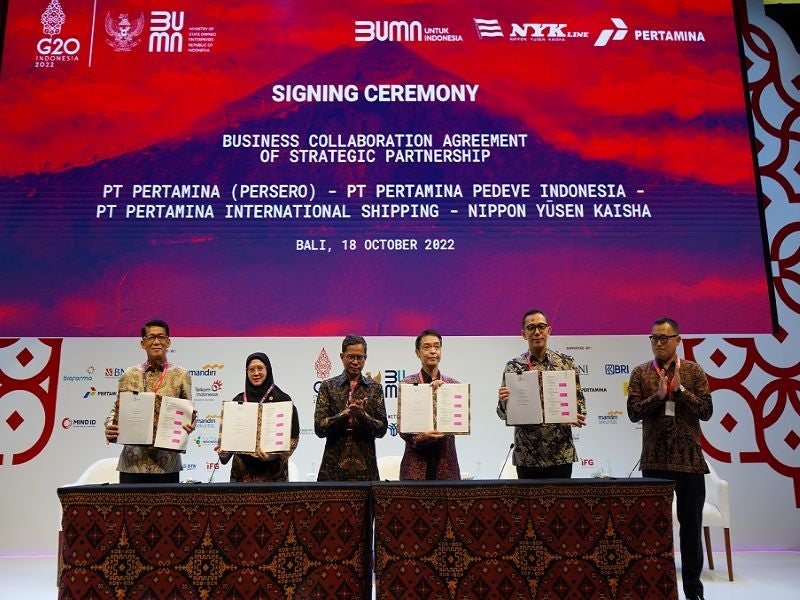 Nippon Yūsen Kabushiki Kaisha (NYK) Line has entered into a basic agreement for an investment in PT Pertamina International Shipping (PIS) in Indonesia.
PIS is the subsidiary of the Indonesian state-owned oil and gas entity PT Pertamina (Persero).
Details on the investment amount has not been disclosed.
By the end of this year, the companies aim to conclude the agreement and the investment.
NYK will work with PIS on ship management in energy transportation.
Via the investment, NYK intends to conclude a long-term strategic partnership agreement and plans to work with PIS in several businesses.
The range of businesses include crude oil, petroleum products, LNG transportation, floating storage and regasification units (FSRUs).
Both companies will also work on carbon capture and storage (CCS) to support a carbon-neutral society.
In February last year, NYK revealed the "NYK Group ESG Story," which intends to further incorporate ESG into its management strategy and support activities that help achieve sustainable development goals (SDGs) through business activities.
In March this year, NYK launched the updated "NYK Group ESG Story 2022".
In August this year, NYK Line and its partners finalised a joint research and development (R&D) agreement for new ammonia floating storage and regasification barge (A-FSRB).
The partners are Nihon Shipyard (NSY), ClassNK, and IHI.