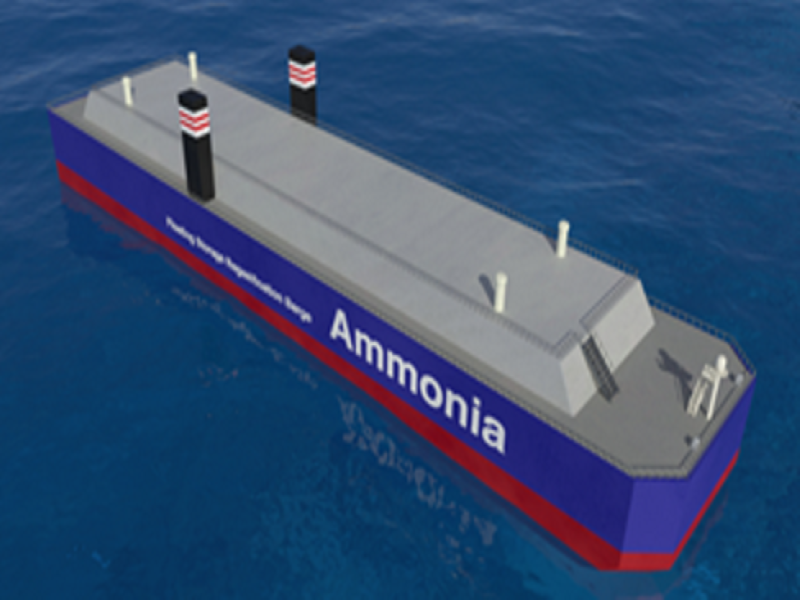 Four Japanese maritime players – Nippon Yūsen Kabushiki Kaisha (NYK) Line, Nihon Shipyard (NSY), ClassNK and IHI – have concluded a joint research and development (R&D) agreement for a new ammonia floating storage and regasification barge (A-FSRB).
Under the agreement, the companies will collaborate to commercialise the A-FSRB as well as work on the R&D of what is claimed to be the world's first barge to incorporate a floating storage and regasification facility for ammonia.
NYK Line will be responsible for project management, base design decisions, legal compliance consideration and economic assessment.
NSY will engage in the hull design, equipment layout study and examination of utility equipment. ClassNK will carry out verification of safety and develop guidelines.
Ammonia-related equipment manufacturer IHI will focus on the creation of the ammonia discharging and vaporisation process.
Furthermore, it will offer equipment information needed for the vaporisation process as well as necessary utilities.
An A-FSRB is an offshore floating facility that can collect and store ammonia transported by ship as a liquid.
The barge can warm and regasify ammonia according to demand, later moving it onshore using pipelines.
The costs and construction time involved in developing an A-FSRB are said to be lower than those required for onshore storage tanks and regasification plants, which will help accelerate the adoption of ammonia fuel.
The latest agreement builds upon an initiative from August 2020, which saw NYK Line, ClassNK and Japan Marine United, with a 49% stake in NSY, commence joint R&D for an A-FSRB.
The trio signed a new joint R&D agreement with IHI, as the demand for fuel ammonia is anticipated to see an increase in growth in the coming years.
Last month, NYK Line and NYK Group company Shin-Nippon Kaiyosha started a 100% biofuel supply test for Japanese vessels.