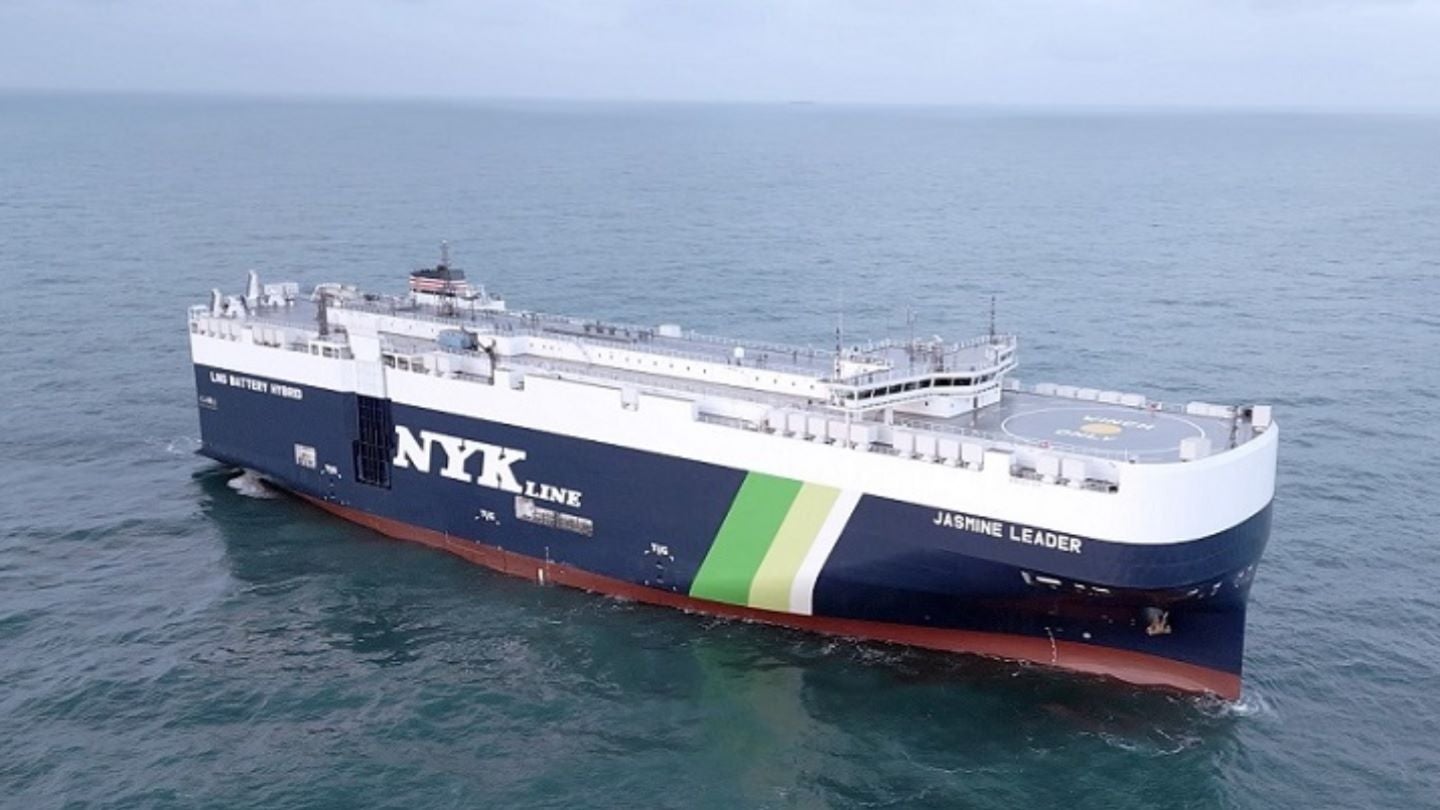 Nippon Yūsen Kabushiki Kaisha (NYK) Line's liquefied natural gas (LNG)-driven pure car and truck carrier (PCTC), named Jasmine Leader, has reached the port of Hiroshima, Japan.
This is said to be the first time that an LNG-powered PCTC has entered the port.
Jasmine Leader is the first of four vessels that NYK will receive from China Merchants Jinling Shipyard (Nanjing).
The Central LNG Marine Fuel Japan Corporation operated LNG-bunkering ship Kaguya supplied LNG to the new vessel before it entered the port.
The new vessel will be used for the shipment of finished vehicles manufactured by Mazda Motor.
According to the company, the vessel 'seeks to fulfil customers' demands for a lower environmental burden in the logistics field'.
NYK aims to attain net-zero emissions of greenhouse gas (GHG) for its oceangoing businesses by 2050.
In the future, the company also plans to launch zero-emission ships, which will operate on low-environmental-load marine fuels, such as ammonia or hydrogen.
Under the Sail GREEN brand, NYK intends to take delivery of 20 new LNG-fuelled PCTCs by 2028.
In January, NYK took delivery of a dual-fuel liquefied petroleum gas (LPG) carrier, named Lantana Planet, from Kawasaki Heavy Industries (KHI).
Driven using LPG and low-sulfur fuel oil, the ship is the company's fourth 84,000m³ capacity LPG vessel with a dual-fuel main engine. It has a gross tonnage of 49,943t, deadweight of 55,153t and cargo tank capacity of 84,169m³.