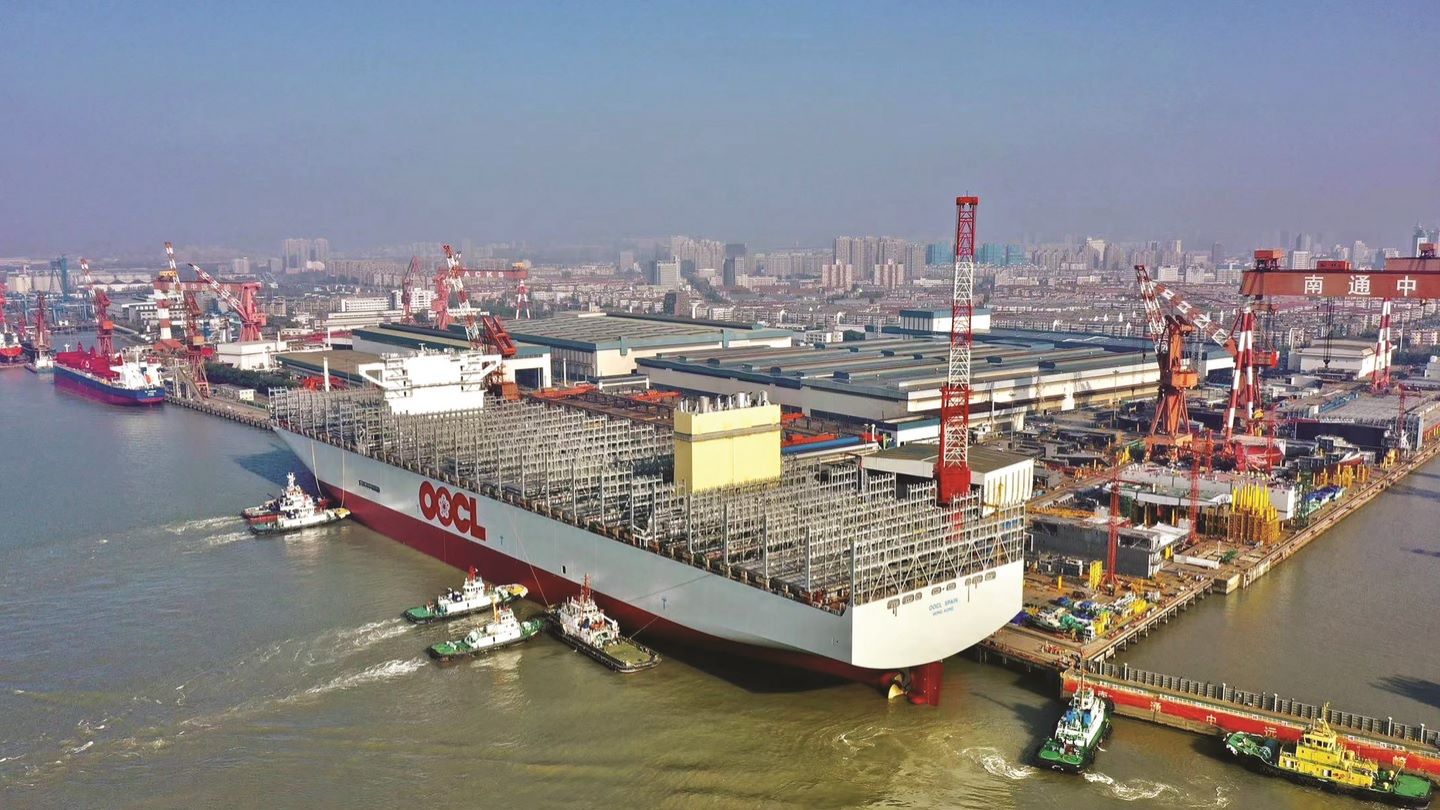 Orient Overseas Container Line (OOCL) has conducted a naming ceremony for its new 24,188 twenty-foot equivalent unit (TEU) mega vessel.
Named OOCL Spain, the new vessel is the first in a series of six 24,188TEU vessels that are being constructed by Nantong COSCO KHI Ship Engineering (NACKS).
The company placed the order for these ships with NACKS in 2020.
The 399.99m-long and 61.3m-wide vessel can accommodate up to 24,188 twenty-foot container boxes.
It is claimed to be one of the world's very largest container ships in terms of carrying capacity.
OOCL Spain received three 'smart ship' notations from the classification society American Bureau of Shipping (ABS).
Furthermore, it uses the latest intelligent technology on board along with big data acquisition capabilities to support fuel efficiency enhancements, long-term navigational safety and structural health monitoring gains.  
OOCL chief operating officer Kenny Ye said: "OOCL Spain is not only the first newbuilding that has been delivered to us in over five years, but it is also OOCL's first vessel with a capacity over 24,000TEU.
"More importantly, she is the first newbuilding received by OOCL since the company joined the COSCO SHIPPING Group, and so it is the first vessel jointly created by OOCL and other sister companies."
Last July, OOCL chose an Electronic Bills of Lading (eBL) solution powered by digital solutions provider IQAX to enhance supply chain efficiency.
The tool is built on the Global Shipping Business Network (GSBN) blockchain platform.