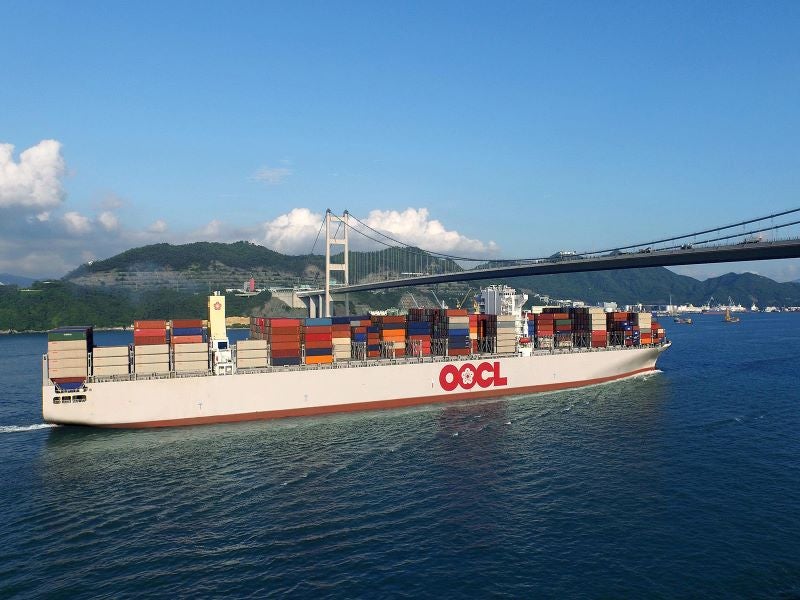 Hong Kong-based Orient Overseas Container Line (OOCL) has deployed an Electronic Bills of Lading (eBL) solution to improve supply chain efficiency and cut down shipments' carbon footprints.
Powered by digital solutions provider IQAX, OOCL's eBL solution is built on the Global Shipping Business Network (GSBN) blockchain platform.
By leveraging this technology, eBL acts as a digital channel that allows parties to gain access to the status of shipping processes in real time.
It also allows data to be traced on the blockchain network, including to a single source, as well as guaranteeing the security, accuracy and authenticity of data.
The solution allows different parties, such as shippers, cargo owners, forwarders and banks, to manage the eBL and issue Bills of Lading online.
Furthermore, eBL enables different parties to carry out title transfers, surrenders for delivery, status updates and history reviews.​
The eBL solution will replace the physical posting and collection of paper documents, helping to enhance security and accuracy, minimise supply chain uncertainties and delays, and control costs, according to the company.
In addition, the paperless solution allows OOCL, whose parent company is Orient Overseas (International) Limited, to support its customers in the elimination of waste generation and reduction of forest resource consumption.
OOCL chief operating officer Kenny Ye said: "The launch of OOCL's eBL demonstrates our commitment to the environment and to providing high-quality services.
"It will continue to be part of our mission to develop and implement further technological advances to assist our customers achieve the optimal shipping solution."
In March 2020, OOCL entered newbuilding contracts for five new container vessels with Nantong COSCO KHI Ship Engineering (NACKS) and Dalian COSCO KHI Ship Engineering.