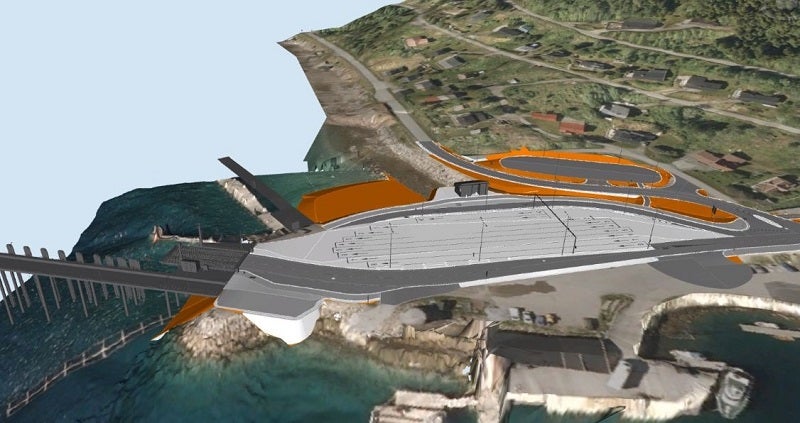 Construction and civil engineering company Peab has bagged a contract to rebuild four ferry berths in northern Nordland, Norway.
The $34.27m (Nkr301m) contract has been awarded by Statens vegvesen, the Norwegian Public Roads Administration.
Peab will reconstruct the ferry berths at Bognes, Drag and Skarberget as well as build a new ferry dock in Kjøpsvik.
For enabling the docking of electric ferries, roughly four new charging stations will be deployed with the associated technology infrastructure.
Under the project, power lines for future shipping operations will be prepared, a bridge will be built at Drag and service buildings will be constructed at all of the ferry berths.
For establishing a deeper and broader entrance line, underwater blasting is also being planned at Skarberget.
Peab division manager Olle Eurenius said: "This contract means a great deal to us. It allows us to use our civil engineering expertise and further develop it for the future, all the while the project is a major gain for the environment.
"As local community builders, it's important for us to reduce our climate footprint and participate in projects that contribute to lowering emissions."
The company noted that the project will facilitate the movement of zero- or low-emission ferries on the stretches of E6 Bognes-Skarberget and Highway 827 Drag-Kjøpsvik.
The project will commence next month and is expected to be finished in November next year.
It will be order registered in Q3 2021.
In 2020, Peab received a $35.2m (Skr328m) contract for the construction of two new ferry berths in the Port of Trelleborg in Sweden.
The contract was awarded by Trelleborgs Hamn AB and included the construction of ramps and a side ramp to an existing ferry berth.