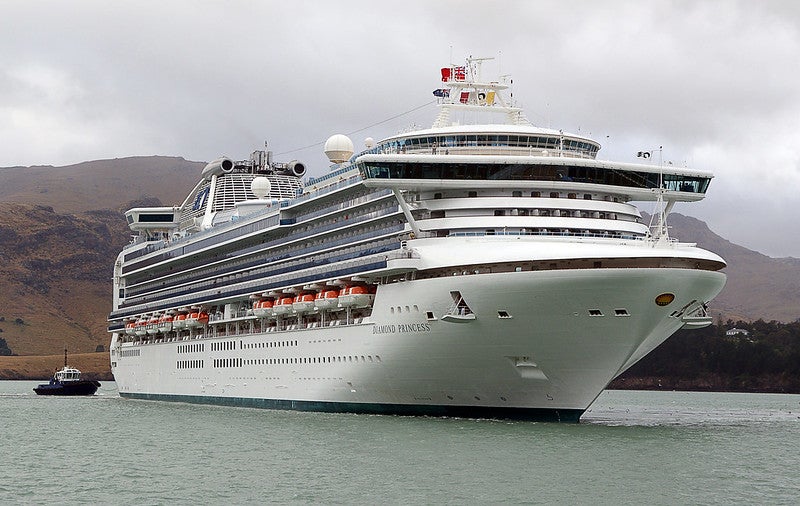 ---
Visit our Covid-19 microsite for the latest coronavirus news, analysis and updates
---
Follow the latest updates of the outbreak on our timeline.
---
Cruise line operator Princess Cruises has started a search for a service provider with advanced cleaning and disinfection capabilities to sterilise the Diamond Princess cruise ship.
The Diamond Princess has been quarantined in Yokohama, Japan, since 5 February and has reported 691 total positive cases of the coronavirus (Covid-19) with three deaths so far.
The sterilisation process is expected to begin after all passengers and crew disembark from the ship.
On 19 February, passengers on board the cruise ship who tested negative for the coronavirus started disembarking the vessel. The passengers completed the 14 day quarantine period.
Princess Cruises president Jan Swartz said: "Our focus continues to be on the safety and wellbeing of our guests and crew. We are seeking to identify the best resources to partner with to clean and disinfect the ship from bow to stern.
"To accomplish this critically important undertaking, Princess will engage a vendor that has experience in significant cleaning and disinfection projects and experience in the use of the disinfectant agent Virox, which is well-known to be an effective disinfectant. The expert use of personal protective equipment is also a requirement for the chosen service provider."
The company will be responsible for the cleaning of all areas, including staterooms, restaurant, food and beverage areas, entertainment areas, air handling units and ventilation.
After conducting an in-depth assessment, other areas will also be included.
All companies interested in submitting their proposal will have to adhere to the standards set by Japanese Ministry of Health, the US Center for Disease Control, the World Health Organization and Princess Cruises.