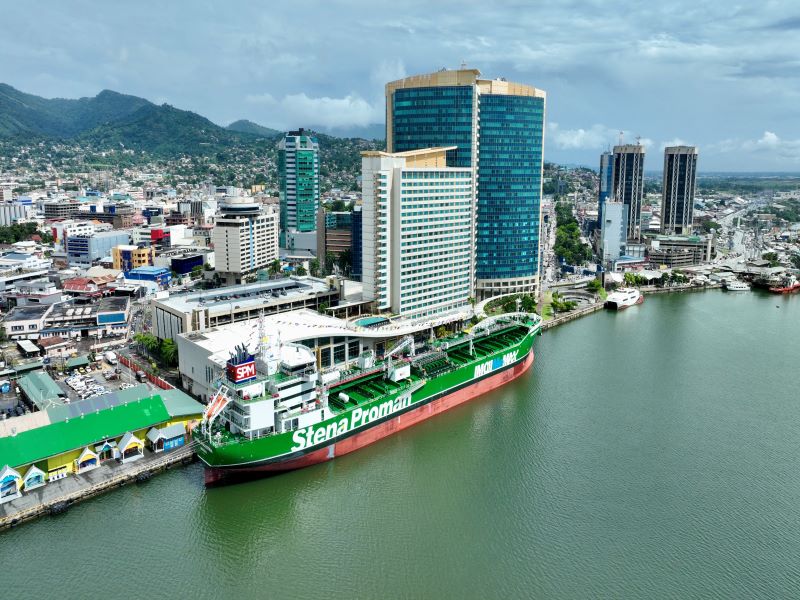 Proman Stena Bulk has held a naming ceremony for its new methanol-fuelled tanker in Trinidad and Tobago.
Dubbed Stena Pro Patria, the MOIIMeMAX series ship is the first of the three methanol-fuelled vessels delivered this year to the joint venture (JV) between Stena Bulk and Proman.
The JV took the delivery of Stena Pro Patria in June this year.
It is also anticipated to receive further three new builds between this year and 2024.
The IMOIIMeMax vessel series features design improvements and technologies to enhance energy efficiency and prove the operational viability of methanol as a marine fuel.
Around 2,500tpa of methanol will be used as fuel by the Stena Pro Patria vessel.
This fuel will help significantly decrease the volume of greenhouse gas emissions emitted due to the vessel's commercial operations compared to conventional marine fuels.
At the ceremony, Trinidad and Tobago Prime Minister Dr Keith Rowley said: "We are one of the largest producers and exporters of methanol in the world, and we happen geographically to be on a place at the tip of South America, East of the Panama Canal where all these vessels are being encouraged to change their fuel consumption from the dirty fuel to clean fuel – and that fuel is available in Trinidad and Tobago."
Stena Bulk president and CEO Erik Hånell said: "Every step our joint venture takes proves the viability of methanol as a marine fuel and underlines that it is technically feasible, with the right knowledge and backing, to be used in operation today."
This September, Stena Line conducted a naming ceremony for its new E-Flexer ferry in Gdynia, a port city on the Baltic coast of Poland.