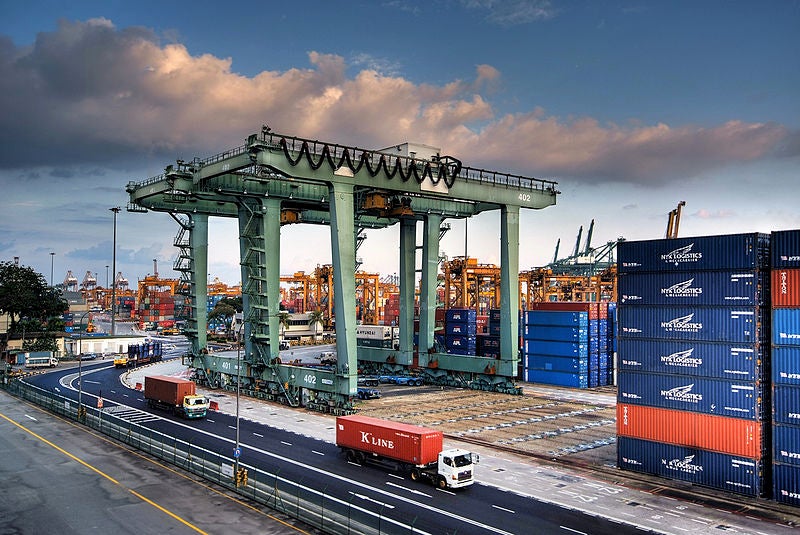 Singapore-based PSA Corporation has formed a joint venture (JV) with HMM in Singapore to achieve improved operational efficiency in container operations.
The formation of the JV is pending regulatory approvals and will be named HMM-PSA Singapore Terminal Pte (HPST).
HPST is expected to begin operations this year. PSA holds a 58% stake in the JV, while the remaining 42% is held by HMM.
The partnership is expected to provide 'long-term hubbing certainty' to the global fleet of HMM in Singapore.
PSA and HMM plan to work on operational technology developments and innovations.
The companies aim to ensure that they deliver improved service and meet the expectations of their customers with the help of the partnership and technology.
PSA International Regional CEO Southeast Asia Ong Kim Pong said: "We are honoured to join forces with HMM, one of the world's top ocean carriers and a globally integrated logistics company, to maximise operational synergies and address the rapidly changing landscape of the shipping industry.
"PSA and HMM have had a steadfast and long-standing working relationship and we are excited to take this partnership to the next level, achieving a strategic win-win for both parties.
"We look forward to working alongside HMM to unlock the potential of our combined strengths and capabilities."
HMM president and CEO Jae-hoon Bae added: "We believe this joint venture terminal in Singapore plays a significant role as a springboard for both parties to move forward to a new phase.
"In addition, HMM looks forward to creating greater synergy for our 24,000 TEU vessels by securing a berth on arrival and providing more reliable services for our customers through the joint venture.
In April, HMM revealed the world's largest containership HMM Algeciras in Geoge, South Korea. The 24,000 TEU ship is the first of the 12 vessels that will be delivered to the company.
In January last year, HMM signed a sales contract to acquire a 50% stake in PSA Hyundai Pusan New-Port Terminal (PHPNT) Pier 4 in Busan, South Korea.