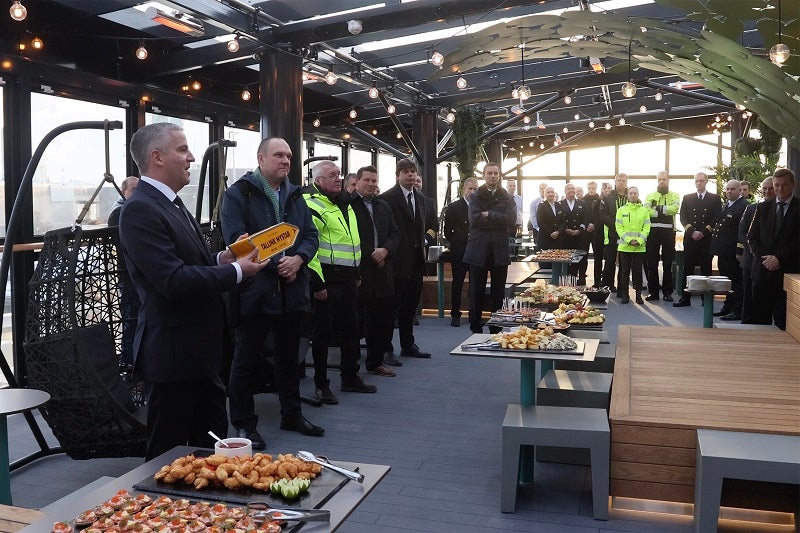 Tallink Superfast, part of Estonian shipping firm Tallink Grupp, has taken delivery of a new fast passenger ferry, named MyStar, from Finnish shipbuilder Rauma Marine Constructions (RMC).
Said to be the 'most technologically advanced and energy-efficient vessel' in the shipping company's fleet, MyStar will begin operations from 13 December on the Tallinn, Estonia, to Helsinki, Finland, route with six departures daily.  
Construction of MyStar, built at a cost of €247m, commenced in April 2020.
The ferry uses diesel-electric propulsion and fixed-pitch propellers. It also incorporates Shore-to-Ship power and Smart Car deck solutions. 
It comprises five eight-cylinder dual-fuel main engines that can operate on liquefied natural gas (LNG) as well as marine diesel fuel. 
In a statement, Tallink noted that "MyStar is equipped with state-of-the-art technology and innovative solutions that meet all current and known future emissions requirements."
The 212.4m-long and 30.6m-wide vessel can run at a maximum speed of 27 knots.
It has 12 decks, a gross tonnage of 50,629, and interior design by dSign Vertti Kivi & Co.
With 46 passenger cabins, it can accommodate 2,800 passengers. 
The ferry has four travel classes, namely the novel Platinum Lounge, exclusive Business Lounge, standard Star Class and upgraded Comfort Class.
It also features a 2,500m² Traveller Superstore shopping area and seven food and beverage outlets, including restaurants, cafes and bars, as well as a pet kennel, large winter garden and playroom for children.
A long-term loan of €196.3m from KfW IPEX-Bank funded the purchase of MyStar. It was co-financed by the European Union Connecting Europe Facility, Transport – Motorways of the Sea project.