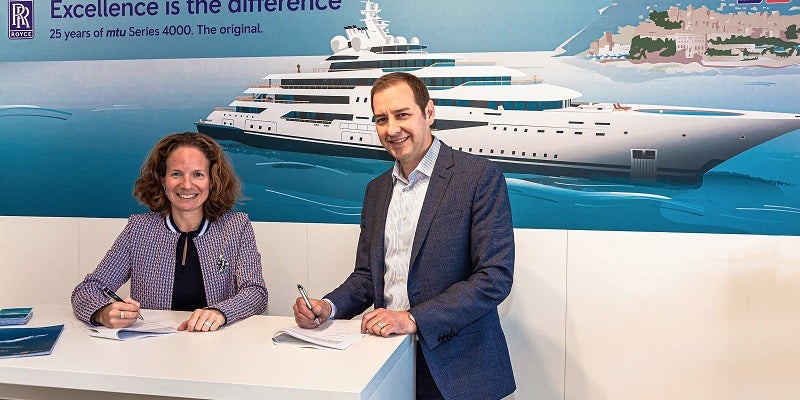 US-based Sea Machines Robotics has partnered with Rolls-Royce to supply remote command, autonomous control and intelligent crew support systems to the marine industry.
These solutions are expected to complement Rolls-Royce's mtu NautIQ marine automation portfolio.
Under the collaboration, the Rolls-Royce Power Systems business unit and Sea Machines will work together to develop fully and semi-autonomous vessel control systems.
The integration of Sea Machines' vessel control products with Rolls-Royce's propulsion and automation solutions is expected to provide improved vessel operations and safety to clients.
Sea Machines CEO and founder Michael Johnson said: "Our autonomous vessel control products and advanced perception systems are pioneering the revolutionary shift of conventional and manual vessel control effort from human to intelligent technology.
"Autonomous systems take over routine efforts, reduce stress for crews and thus increase operational predictability and safety. The technology makes shipping more productive, economical and contributes to more sustainable operations."
Under the partnership, the companies will concentrate on products for remote and autonomous vessel control and situational awareness, mainly for yachts, commercial and government ships.
In addition, Rolls-Royce Power Systems will obtain sales and service rights for current and upcoming Sea Machines products.
They will combine their efforts to develop expertise and offer 'advanced' total solutions.
These solutions will combine and evaluate all vessel data, which will be used to control the vessels.
Rolls-Royce Power Systems marine business development head Claudius Müller said: "Our aim is to offer our customers highly innovative and integrated solutions which are industry-leading from propulsion, ship automation, bridge systems to semi and fully autonomous control systems, complemented by our digital solutions like our latest Equipment Health Management system mtu NautIQ Foresight.
"Following the acquisition of Servowatch and the inclusion of bridge systems into our newly launched mtu NautIQ portfolio, the agreement with Sea Machines is the logical next step."
In February, Damen Shipyard signed an alliance agreement with Sea Machines Robotics to further examine the implementation of collision avoidance functionality on board Damen vessels.