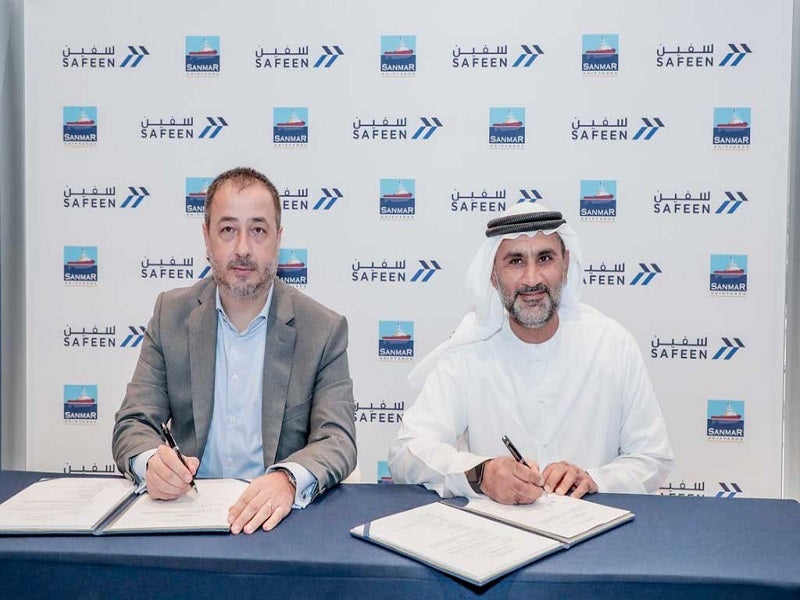 Abu Dhabi Ports (AD Ports) marine unit Safeen Group has acquired a RAmparts 2200 – Sanmar 'SIRAPINAR' Series ASD Harbour Tug, Semaih, from Sanmar Shipyards.
This agreement was signed at the recent Seatrade Maritime Middle East event in Dubai, United Arab Emirates.
The acquisition is aimed at strengthening Safeen's towage service capabilities.
This tug will be equipped with a Caterpillar 3512C / Tier II 'C' Rating engine that offers a bollard pull of 50t ahead and 45t astern.
Semaih is presently undergoing construction at one of Sanmar's purpose-built shipyards in Turkey.
Safeen currently owns 20 tugboats and expects to receive the new tug in this year's first quarter.
AD Ports chief corporate authority officer and maritime cluster acting head Captain Maktoum Al Houqani said: "We are pleased to announce the addition of Semaih, a Ramparts 2200 ASD Harbour Tug, to Safeen Group's marine service fleet, which has greatly enhanced our ability to meet the evolving trade demand and requests for chartering services, as well as address the increasing complexity of logistical operations across the region.
"Through continued fleet expansion and investments into industry-leading service capabilities, AD Ports Group's Maritime Cluster has positioned its assets to not only support the future growth of our customers but to also drive the development of Abu Dhabi's industrial might in line with the 'Operation 300bn' national industrialisation strategy."
Sanmar has previously delivered similar tugs, including three RAscal 1800 Class 32 tonnes bollard pull ASD Tugs, which were built in 2016, 2017 and 2018.
Last December, AD Ports signed four strategic agreements and a head of terms agreement (HoT) with the Aqaba Development Corporation to facilitate maritime developments.