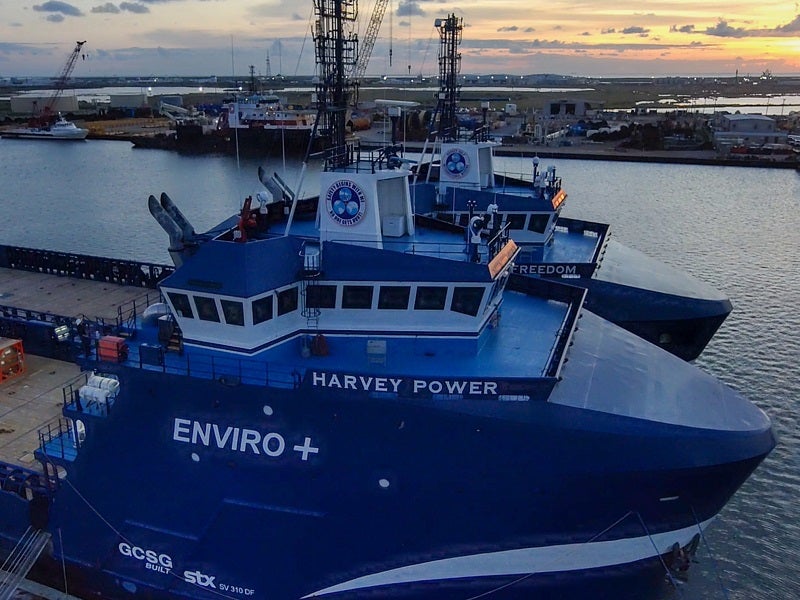 Harvey Gulf International Marine has signed a commercial agreement with SailPlan, a maritime cleantech company, to reduce its fleet emissions.
Harvey Gulf has already deployed SailPlan's emissions monitoring and optimisation technology on a 310ft platform supply vessel (PSV), Harvey Power, which has made it the first PSV in North America to feature such technology.
Harvey Power can operate on liquified natural gas (LNG), electric battery power or ultra-low sulphur diesel.
By utilising real-world data, SailPlan will enable Harvey Gulf to benchmark its discharges in all three operating modes while minimising fuel consumption and emissions.
Operating in the US and Mexico, Harvey Gulf plans to use SailPlan's technology to modernise its LNG fleet
SailPlan CEO Jacob Ruytenbeek said: "SailPlan is thrilled to deliver a powerful, affordable and cutting-edge emissions reduction capability to Harvey Gulf.
"Harvey Gulf is a pioneer in cleantech and leader in safe, sustainable vessel operations. Our emissions monitoring and optimisation technology will accelerate its ability to deliver NetZero operations as part of its environmental, social and governance (ESG) strategy and demonstrate how companies can both reduce their environmental footprint and achieve cost savings."
In October 2020, Wartsila secured a deal to deliver an advanced energy storage system (ESS) for four Harvey Energy class LNG-fuelled PSVs.