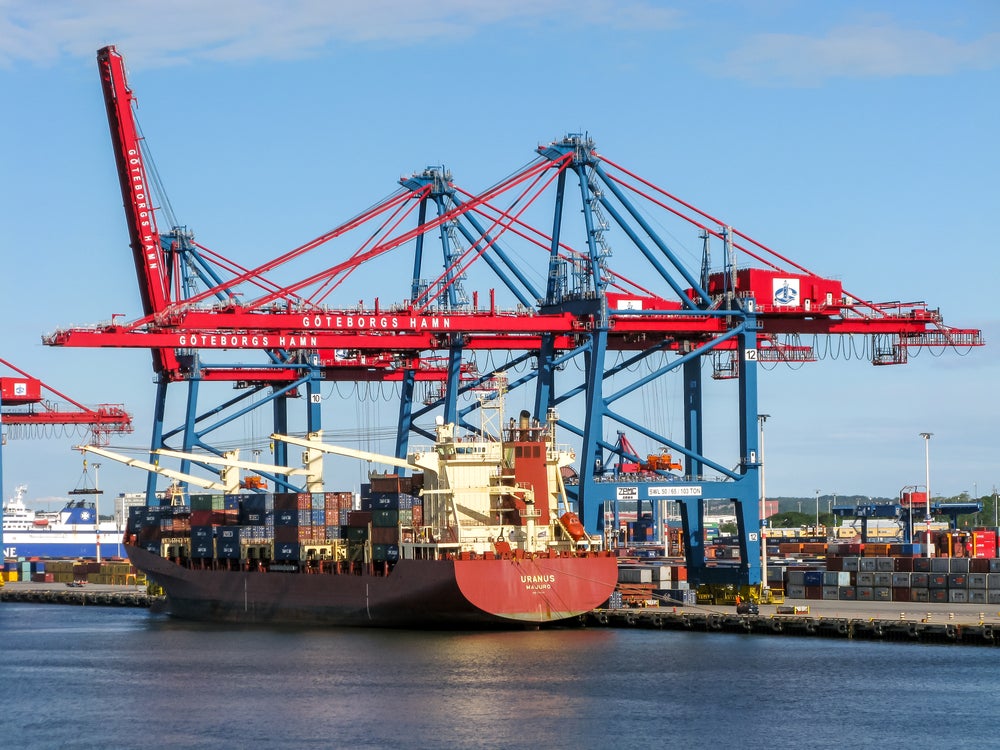 On 5 April, Dutch shipping company Samskip will call at APM Terminals in the Port of Gothenburg, Sweden, for the first time.
The traffic will serve the container terminal every week and then sail on to Faroese Runavik and Reykjavik in Iceland, subsequently arriving in Rotterdam, the Netherlands, four days later.
"The new call is not only a lifeline between Iceland and Sweden but also represents the starting point for a competitive and sustainable short-sea offer from the largest container port in the Nordics to the continent," said Brian Bitsch, CCO at APM Terminals.
"It is very gratifying that our efforts to create conditions for well-functioning intra-European traffic from APM Terminals Gothenburg has yielded results and we are ready to meet future needs."
Samskip, originally founded in Iceland in 1990, is a logistics company with a focus on intra-European traffic within multiple modes of transport.
"We are happy that this solution has come into place and we see clear gains from calling at APM Terminals in Gothenburg. We look forward to being able to offer our customers an extensive rail network from APM Terminals Gothenburg to the Swedish hinterland," said Kenn Mellgren, operations manager at Samskip,
"Shipping in combination with rail is by far the most climate-efficient way to transport containers, and sustainability is one of the most important foundations in our business."
With the new container line, additional direct destinations can be added to the port's growing liner network, strengthening the Port of Gothenburg's role as the guarantor of Swedish industry's access to the world.
In September 2021, Samskip took over Lithuanian shortsea specialist Sea Connect in order to expand its Baltic presence.