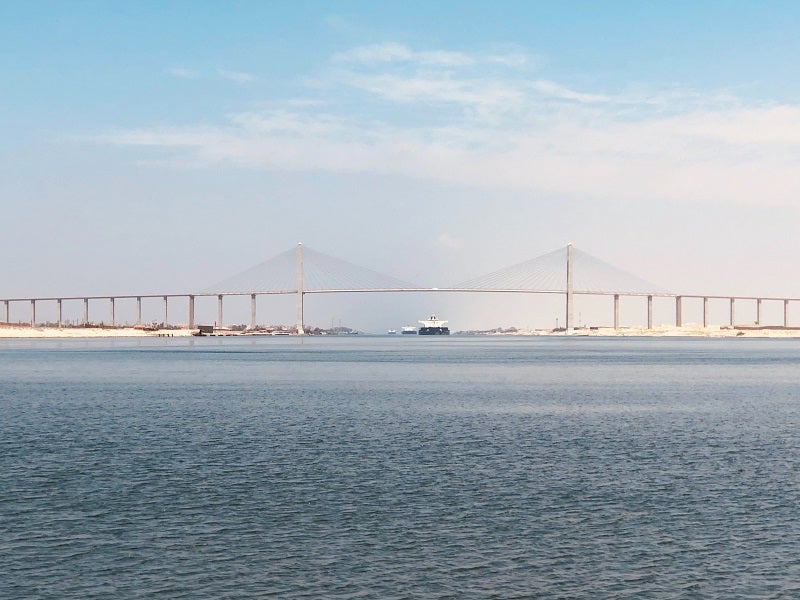 Suez Canal Authority (SCA) in Egypt has announced that the Suez Canal expansion project is expected to be finished in July 2023.
SCA decided to enlarge a second channel of the waterway and expand an existing channel after a huge container vessel, Ever Given, blocked the canal for almost a week last year.
Last May, Egyptian President Abdel Fattah al-Sisi approved SCA's plans to extend the southern area of the canal, where the Ever Given had been grounded.
This plan was developed after conducting a study in which the possible expansion of the southern part of the canal was evaluated.
Under the expansion project, the southernmost section of the canal, which is currently 30m long, is being widened by 40m to the east and deepened from 66ft to 72ft.
During an event in Dubai, SCA chairman Osama Rabie was quoted by Reuters as saying: "The project will be completed in 24 months. We started in July 2021 and God willing we will finish in July 2023."
Vessels typically sail through the canal in convoys, and the expansion of the second lane will raise the canal's capacity by six vessels.  
After the completion of the project, ship navigation in the difficult segment of the canal is anticipated to improve by 28%.
The entire project is being developed by SCA and its firms.
Regarding the transportation of Iranian fuel or oil moving through the canal despite US sanctions, Rabie said: "There's no discrimination when it comes to a country flag on ships, and Iranian oil does pass through the canal."