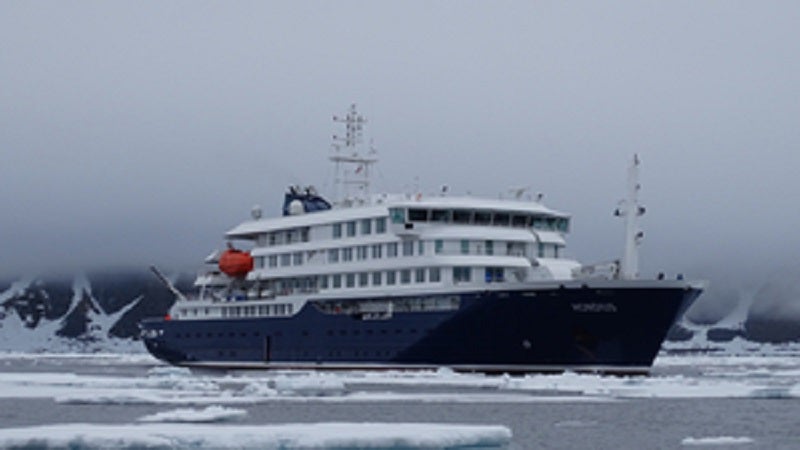 Schottel has received a contract to provide main and auxiliary propulsion units for a new expedition cruise ship under construction at Brodosplit shipyard in Croatia.
The cruise ship, Janssonius, is the second cruise ship ordered by Netherlands-based Oceanwide Expeditions.
In 2016, Oceanwide Expeditions commissioned the construction of a new polar cruise vessel, Hondius, which was delivered last year.
Hondius and sister vessel Janssonius are stated to be the world's first vessels constructed according to the LR PC6 class.
The ships adhere to the latest requirements of Lloyd's Register for Polar Class 6 vessels.
The Janssonius main propulsion system will include Schottel Controllable Pitch Propeller type SCP 109 4-XG (4,260 kW) with a propeller diameter of 3.6m.
One Schottel Transverse Thruster type STT 1 CP (440 kW) located at the bow and one Transverse Thruster type STT 2 CP (500 kW) at the stern are expected to offer the highest manoeuvrability.
The Schottel solutions will also generate lower noise and vibration levels for more comfort on the cruise ship.
Two diesel engines delivering 4,260kW will power the propulsion system, which will permit a service speed of around 15 knots.
The 107.6m-long ship, named after a Dutch cartographer, will feature cabins and suites accommodating up to 196 passengers and 70 crew members.
The vessel is expected to be delivered by the end of this year.
In July last year, Schottel won a contract from Seaspan Ferries to supply propulsion equipment for two hybrid roll-on/roll-off (RoRo) vessels.