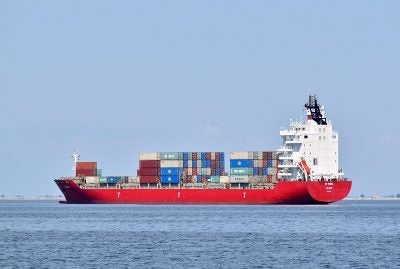 Atlas Corporation subsidiary Seaspan has signed an agreement with an undisclosed shipyard for ten 7,000 twenty-foot equivalent unit (TEU) modern newbuild containerships.
The transaction is expected to be financed through a combination of additional borrowings and cash on hand.
These scrubber-fitted ships are scheduled to be delivered from the second quarter through to the fourth quarter of 2024.
Eventually, the newbuilds will enter long-term charters with a global liner, whose name was not revealed.
Over their minimum terms, the ships are anticipated to offer $1.4bn of gross contracted cash flows.
Seaspan CEO and president Bing Chen said: "This transaction further highlights Seaspan's unmatched platform and competitive solutions that meet our customers' needs.
"With our previously announced order of fifteen 7,000TEU dual-fuel vessels, this newbuild order is further evidence of the deep customer demand for this vessel size, which is uniquely suited to replace the global fleet's ageing cohort of 4,000 to 9,000TEU vessels."
Since last December, Seaspan has ordered 70 newbuild vessels.
With a combined capacity of 1,120,200TEU, Seaspan's operational fleet includes 131 vessels.
After receiving 70 vessels that are currently being built, the company's total capacity will increase to 1,959,200TEU.
In July, Seaspan signed 12-year charters with ZIM Integrated Shipping Services involving ten 7,000TEU dual-fuel liquefied natural gas (LNG) containership newbuilds.
The aggregate purchase price for the units was $1.05bn, with the long-term charters totalling nearly $1.8bn of gross contracted cash flow.
For the construction of the LNG containerships, the company planned to sign agreements with a 'major' undisclosed shipyard.