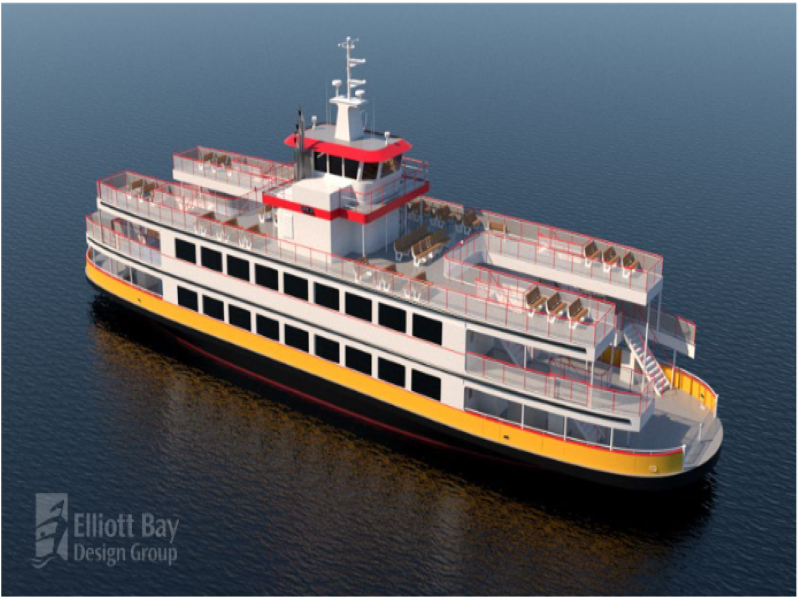 Rhode Island, US-based shipyard Senesco Marine has secured a contract from Casco Bay Lines to build a hybrid-electric passenger vehicle ferry.
The 164ft ferry has been designed by Elliott Bay Design Group (EBDG).
It will replace the existing MACHIGONNE I ferry, which is fuelled by diesel.
Expected to cut down 800 tonnes of carbon dioxide a year, the new ferry will sail between Portland and Peaks Island, Maine.
The vessel will feature ABB Marine & Ports' hybrid propulsion system, which enables the use of diesel-electric and zero-emissions battery-powered modes, as well as a combination of both.
This follows a propulsion selection study carried out by EBDG to compare different propulsion systems.
The selection factored in several metrics, such as CO₂ emissions, port noise, exhaust generation, capital cost, operating cost and serviceability.
ABB will also provide a Stemmann Technik FerryCHARGER shore charging system for rapid vessel charging in Portland.
The hybrid-electric ferry will be able to accommodate 15 vehicles and 599 passengers across three decks, one of which will be a sun deck with unobstructed views.
The ferry will have a double-ended configuration, which minimises the required speed and energy usage by removing the need to turn the vessel around.
EBDG will offer technical support services to Casco Bay Lines as the ferry advances through construction. It is anticipated to begin operations in 2024.
Casco Bay Lines offers passenger, freight, postal and vehicle ferry services to the islands of Casco Bay from Portland, Maine.