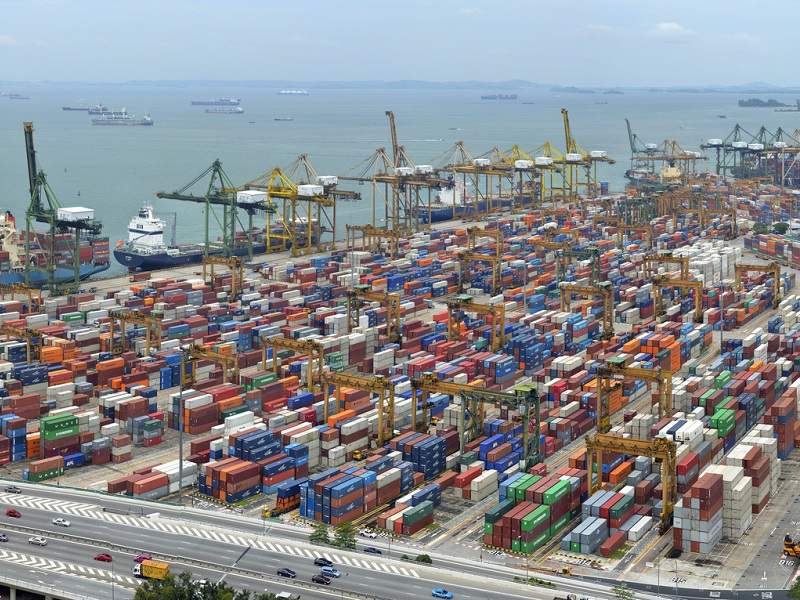 Singapore has topped the 2018 International Shipping Centre Development (ISCD) Index as the world's best shipping centre for the fifth year in a row, beating cities including Hong Kong, Shanghai and London.
The index, which was published by the Baltic Exchange and Chinese news agency Xinhua, ranks 43 of the largest ports and cities in the world and serves as a guide for investors and governments on the most important shipping hubs.
Four of the top 10 ports are located in the Asia-Pacific region and three of them ranked in the top four spots. Singapore reached the highest place, thanks to its participation in the Maritime Silk Road initiative, which aims to strengthen connectivity and cooperation between Eurasian countries. Within this framework, customs procedures in Singapore, Hong Kong and the United Arab Emirates all performed efficiently.
Hong Kong overtook London to take second place for the first time in five years, while Shanghai was ranked as the fourth best shipping centre, thanks to its modern shipping logistics and services systems, as well as the development of its regional shipping counterparts.
"These shipping centres capitalise on their locations in developed shipping markets to provide comprehensive shipping services with abundant logistics and transportation support," the study said. "Playing the role of international shipping hubs servicing a myriad of maritime trade routes and air flights, their development is buoyed by financial momentum from international economies and trades."
Some of the major European centres dropped in the ranking due to the region's overall weak economy: London fell one place to third; Hamburg came in seventh; and Athens was replaced by Busan in the tenth spot.
Rotterdam, however, gained two places to reach sixth, thanks to its improved operating efficiency and advancements in data gathering, artificial intelligence and other technology applications.
London retained first place (ahead of Singapore) as best centre for shipping services, a category that evaluates ports based on services covering ship broking, ship engineering, shipping business, ship repair, as well as maritime legal services and shipping finance services. The UK capital was also the centre with the highest number of maritime arbitrators, at 400, well ahead of Singapore in second place with 50-60.
Baltic Exchange CEO Mark Jackson said: "This report underlines the constant competition and innovation taking place in cities around the world to attract maritime related businesses. Location is an important ingredient for success in the shipping industry and plays an important part in meeting the latest challenges."