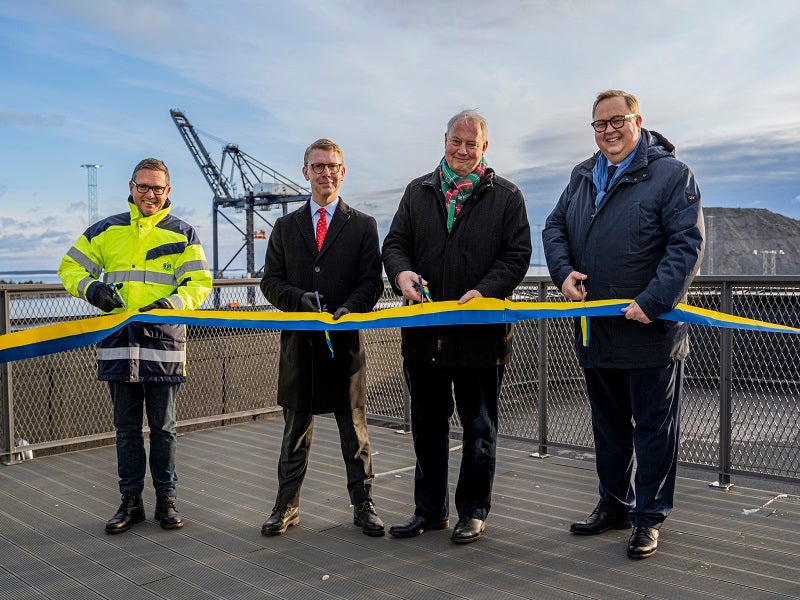 Sweden's Stena Line has launched the first ferry on its new Nynäshamn-Hanko route towards Finland.
Following an inauguration ceremony, the vessel, named Urd, departed from the Nynäshamn/Stockholm Norvik Port in Sweden.
Initially, there will be three departures a week on the Nynäshamn-Hanko route, which will have a crossing duration of 12 hours.
Starting in May, the route will switch to a daily schedule, following the addition of the Stena Gothica ferry.
Both ferries have a capacity of 1,600 lane metres and can accommodate 186 passengers.
Nynäshamn-Hanko is said to be Stena Line's first route from Sweden to Finland.
Stena Line Baltic Sea North trade director Johan Edelman said: "By Urd's departure to Finland, we close a gap in the transport network. This new service is primarily an outcome of customer dialogue and market demand. But to bring it to life, you also need to be somewhat entrepreneurial, and it requires hard work, a dedicated team and strong commitment to make a new route a success. So far the response has been very positive which shows that we made the right decision."
The new course is expected to fortify Stena Line's position in the Baltic Sea.
Through the new service, the firm will be able to meet increasing demands from freight clients for better transportation in the Baltic Sea and beyond.
Ports of Stockholm board chair Fredrik Lindstål added: "The commitment of Stena Line in introducing another route from Stockholm Norvik Port emphasises how important the newly built port is for the sustainable supply of goods to Sweden's largest consumer area. The port has strong intermodal connections to the rest of Sweden both by road and by rail and the location is closer to the fairway than any other ports on the Swedish east coast. It is a success that we together can grow with yet another new route, this time between Sweden and Finland."
Last month, Stena Line and Associated British Ports reached a $136.30m (£100m) agreement for the joint development of a new freight terminal at the Port of Immingham in the Humber area of the UK.