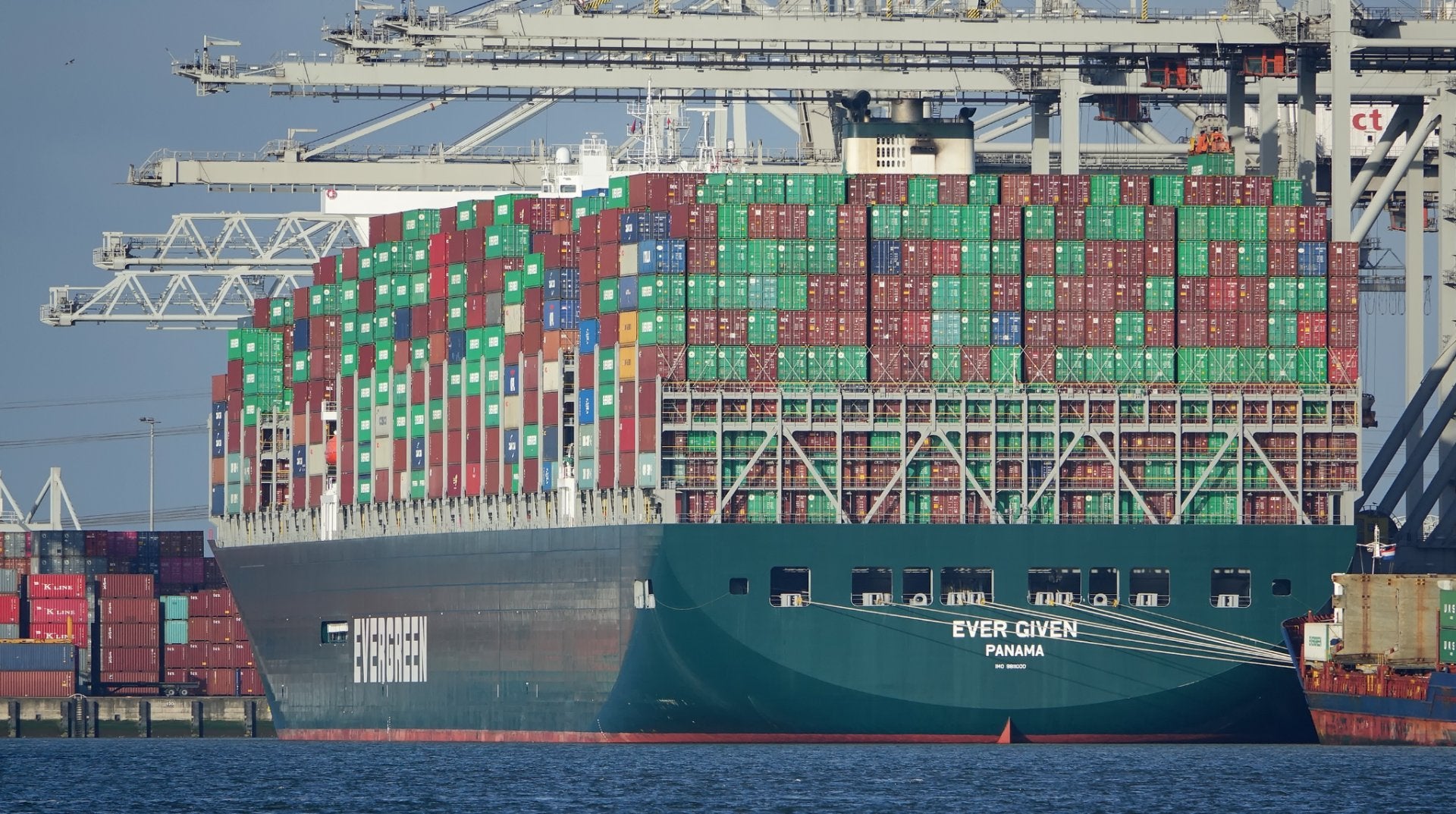 The Suez Canal Authority (SCA) is planning to expand the southern section of the canal, where the containership Ever Given was stuck last month blocking the waterway for more than six days.
In an interview with Reuters, the SCA chairman Osama Rabie said that a study is currently underway to assess the possible expansion of the southern part of the canal.
He was quoted by the news agency as saying: "If there is a 250m part that needs expansion, maybe we will make it 400m."
Rabie added that the SCA is also considering procuring cranes for offloading cargos at heights of up to 52m.
On 23 March, the 400m-long Ever Given ran aground diagonally across the southern section of the canal, apparently due to strong winds.
The incident significantly affected trade flows between Europe, the Middle East and Asia, as several ships had to queue while unable to pass through the waterway.
After the containership was freed, it was taken to a lake separating two sections of the canal for investigations.
A committee of five or six members was formed to investigate the incident, Rabie added in the Reuters interview. He also said that the investigation process would be supported by data taken from the vessel's recorders.
Once the necessary procedures are completed, the cargo ship will be allowed to travel again.
The 200,000t Ever Given was travelling towards the Mediterranean and bound for Rotterdam in the Netherlands when the incident happened.
According to an estimate, the SCA incurred a loss of around $14m-$15m for each day of the blockage.