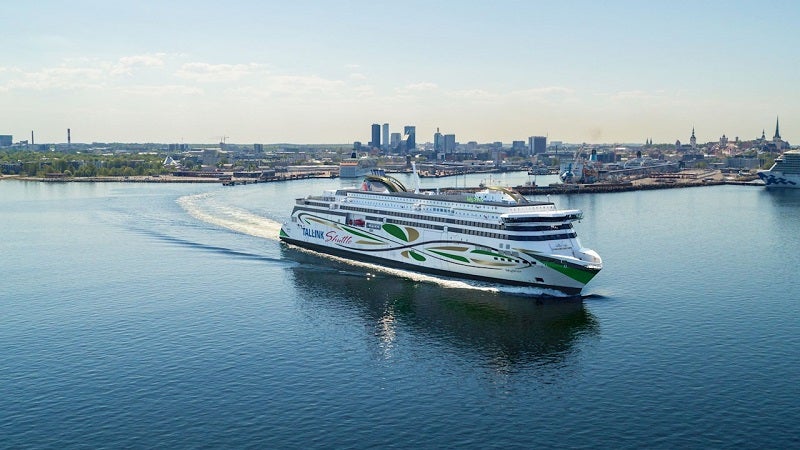 Estonian ferry operator Tallink has selected the ABB Ability Marine Advisory System, OCTOPUS, to enable sustainability and efficiency gains for its new ferry MyStar.
The ferry is slated for delivery next year from the Finnish Rauma Marine Constructions shipyard.
MyStar will provide services on the 80-km trans-Baltic route, covering Estonia's Tallinn and Finland's Helsinki.
The ABB Ability Marine Fleet Portal will receive the collected data from the vessel's on-board systems via its OCTOPUS optimisation software.
ABB Ability Marine Fleet Portal allows distant monitoring and helps in conducting a detailed performance analysis.
OCTOPUS will enable the shipboard personnel to make better decisions about the ferry's operation by offering advice on the basis of the collected insights.
The OCTOPUS setup for the ferry will consist of five separate modules, including advanced performance monitoring, specific fuel oil consumption (SFOC) monitoring, dynamic trim, clean hull and powerplant optimiser.
Overall, the system offers 13 different modules for optimisation and monitoring.
ABB noted that its marine advisory system is already in use on-board two current Tallink vessels, namely Megastar and Star.
Tallink ship management head Tarvi-Carlos Tuulik said: "We are very pleased to install OCTOPUS on the new shuttle ferry MyStar. We have already seen what this software can achieve on-board Star and Megastar installations through energy savings, performance gains and environmental benefits. The system has proven itself vital both for seagoing and onshore personnel."
ABB marine and ports digital services head Antto Shemeikka said: "ABB is proud that Tallink has seen clear benefits from using our performance station software, and we are pleased to supply another OCTOPUS system for MyStar. We expect to see high energy efficiency gains as the software generates more insights into optimised operations."
In March, Maine ferry operator Casco Bay Lines selected ABB's integrated hybrid-electric power and propulsion solution for its new 50m ferry.