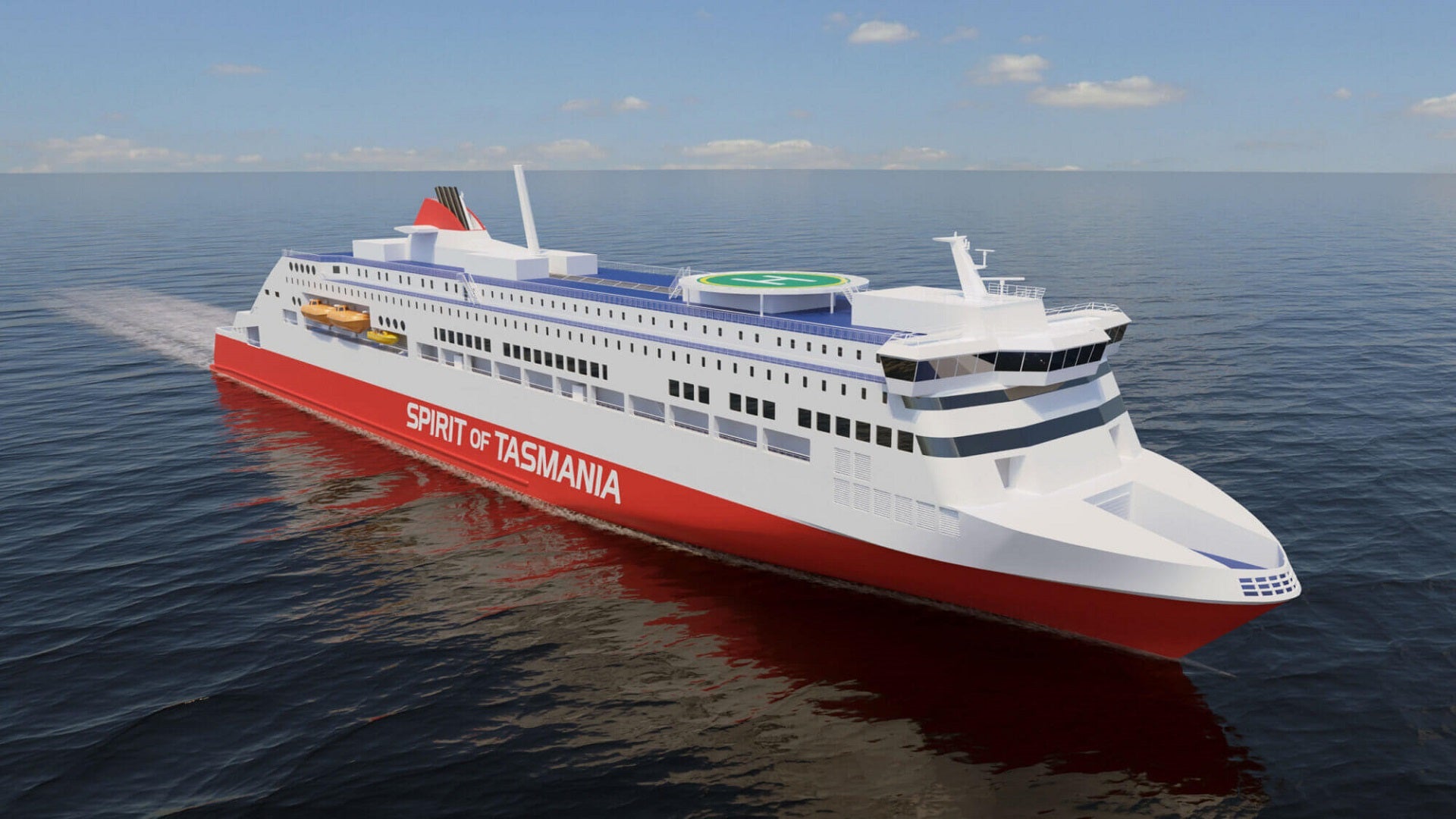 Australia-based TT-Line Company and Finnish shipbuilder Rauma Marine Constructions (RMC) have signed a contract to construct two car and passenger ferries at Rauma shipyard.
Due to the Covid-19 pandemic, TT-Line withdrew from a previous memorandum of understanding for the construction of two ferries last year. Negotiations were resumed in March.
Construction work on the two new car and passenger ferries is scheduled to commence in Spring 2022.
The delivery of the first vessel to TT-Line is planned for the end of 2023 and the second vessel for the end of 2024.
The two vessels will replace the existing Spirit of Tasmania I and II, which were constructed in Finland in 1998.
Upon completion, the ferries will have the capacity to accommodate nearly 1,800 passengers and an approximate gross tonnage of 48,000.
RMC stated that the two ships will operate on the Geelong–Devonport route between mainland Australia and the island State of Tasmania.
RMC CEO Jyrki Heinimaa said: "The agreement with TT-Line Company is an excellent continuation of RMC's growth story and last year's good result. We will continue on our set growth path to build car and passenger ferries in Rauma, which also means stable growth in the shipbuilding industry in Finland.
"Last year, we strengthened our personnel by almost 50 per cent, meaning our organisation is more than ready for a new 3,500-person-year project."
This project will bring RMC's total number of ship projects underway to four.
RMC is currently working on the car and passenger ferries Aurora Botnia and MyStar, for Finnish shipping company Wasaline and Estonian shipping company Tallink respectively.
It is also working on four multi-purpose corvettes for the Finnish Defence Forces.