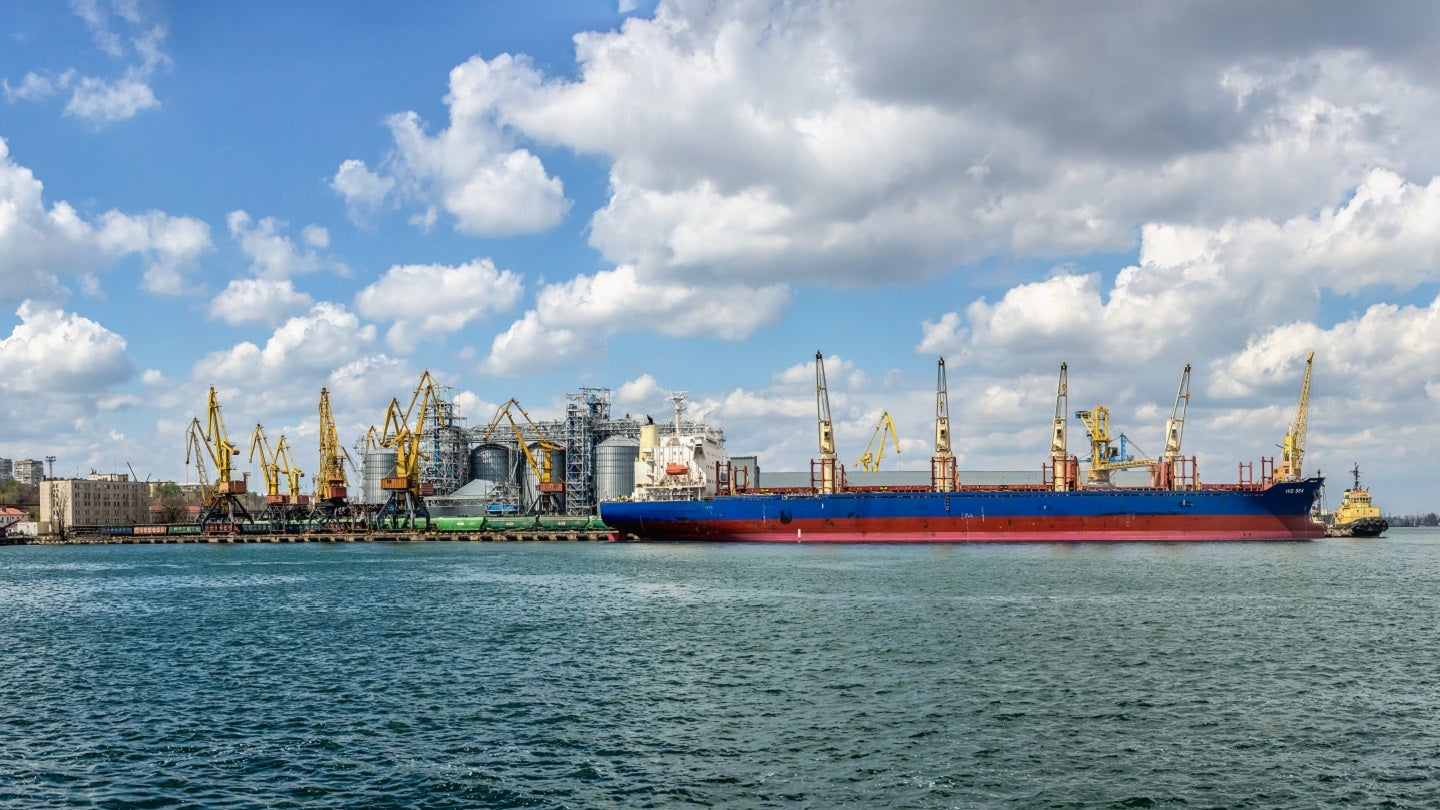 The UK Hydrographic Office (UKHO), an executive agency sponsored by the UK Ministry of Defence (MoD), has donated hydrographic equipment totalling £1.6m ($1.99m) in value to Ukraine to boost security for commercial shipping operating in the country's waters.
The equipment – which includes two full Single Beam Echo Sounder systems and two Multibeam Echo Sounder systems – will be used to carry out hydrographic surveys.
According to a UK MoD release, these surveys collect accurate data of the seabed and marine environment. The data can then be processed and used to produce and maintain nautical charts and navigational information to support safer navigation in the area.
Baroness Goldie, Minister of State at the MoD, said: "In addition to this equipment, the UK Government has provided Ukraine with missiles, ammunition, drones and we've trained over 20,000 Ukrainian personnel.
"The equipment provided by the UK Hydrographic Office will contribute to the protection of ports and shipping lanes, helping Ukraine's ships stay safe so they can move goods, including food supplies, in and out of the country."
The UK MoD stated that the equipment enables production of navigational information and nautical charts containing safety information. Vessels moving through Ukrainian waters can use this to plan a safe route, including through any humanitarian grain corridor.
Along with the equipment and software, the State Hydrographic Service of Ukraine has been offered training on specialist courses delivered by the UKHO and the Royal Navy.
What is the UKHO?
The UKHO operates as a trading fund from within the UK Ministry of Defence (MoD) and is 100% owned by the position of the UK Secretary of State for Defence by way of public dividend capital. Its work with the UK MoD sees the provision of surface and subsurface charts and navigational data for use by Royal Navy (RN) surface and submarine fleets.
Active for more than 225 years, the UKHO plays a significant role in providing navigational charts and data for use by military and commercial customers around the world. With 95% of UK trade arriving into the country by sea, navigational data provision is of key importance.
The 2022 annual UK Hydrographic Office (UKHO) report revealed that gross profit from defence customers increased from £8.7m in FY20/21 to £9.4m in FY21/22, while overall operating profit dipped in FY21/22 to £25.3m, down from £30.4m in FY20/21.