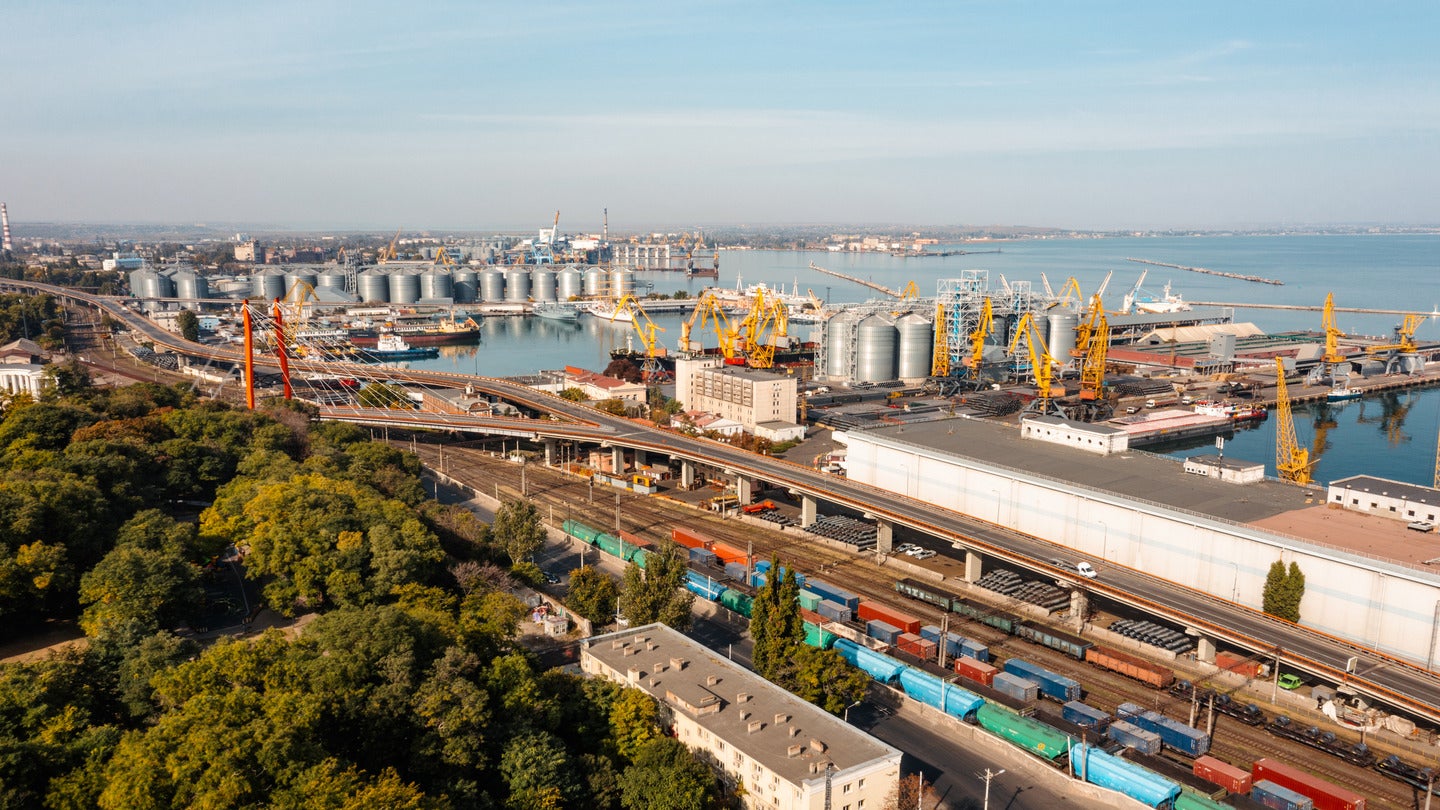 Ukraine will reportedly begin exporting grain via Croatian ports to skirt Russia's ongoing blockade of the Black Sea ship routes.
The agreement, revealed by a senior Ukrainian official on Thursday (7 September), according to Reuters, is said to offer Ukraine an alternative route for its globally important grain supplies.
Since Russia withdrew from the UN- and Turkey-brokered Black Sea Grain Initiative on 17 July, Ukrainian port warehouses have faced an onslaught of aerial assaults from the Kremlin's drones. The strategically key Odesa region has been heavily targeted alongside Ukraine's Danube ports of Izmail and Reni.
The ongoing conflict has seen shipping companies withdraw entirely from the Black Sea corridor. Without insurance cover for Ukrainian grain shipments, this is unlikely to change – although Lloyds of London is currently engaged in talks with the UN over providing such cover should a new Black Sea deal be reached.
The cost of insuring ships in the Black Sea currently lies between 0.95% and 1% of hull values, inflated, but still not quite at the wild levels of April 2022 when insurers insisted on 5-10% of hull values.
On Monday (4 September), Turkish President Erdogan travelled to Sochi to meet President Putin in what onlookers hoped would be an end to the blockade and restore Russia's part in the Black Sea Grain Initiative.
Since its agreement in July 2022, the deal oversaw the transportation of 32.9 million tonnes of grain, including 725,000 exports to the World Food Programme. It was one of the only bright sides in an inhumane war in which Russia initiated and Ukraine continued the use of cluster munitions, which human rights groups say has caused hundreds of civilian casualties.
It appears that Ukrainian President Zelensky waited for the outcome of the Putin-Erdogan meeting – which saw the Kremlin stall, reiterating its stance on re-joining the Black Sea Grain Initiative should various demands be met – before turning to Croatian counterpart Zoran Milanovic.
In response, it is far less likely that Putin will breathe fresh life into the Black Sea deal unless all of his demands are met.