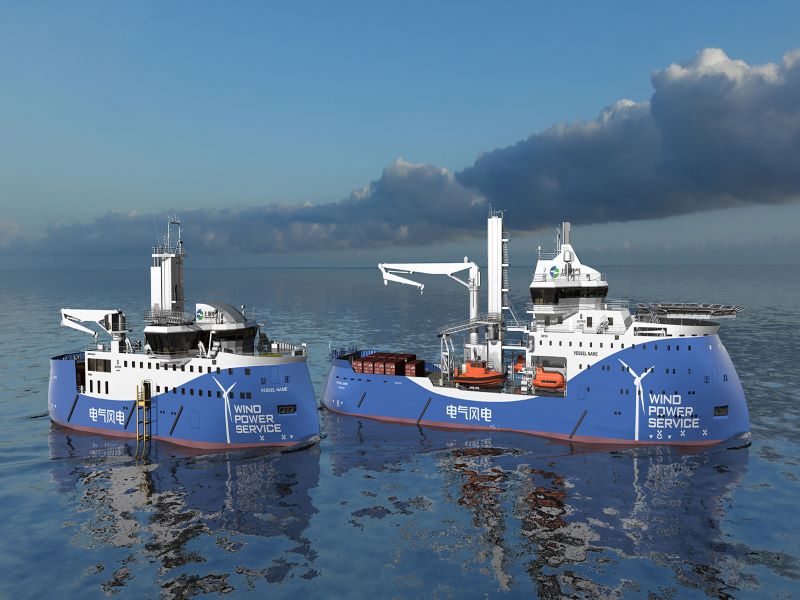 A keel-laying ceremony has been held for two service operation vessels (SOVs), which were designed by Ulstein, at the ZPMC yard in China.
In January, Ulstein Design & Solutions and ZPMC shipyard entered a ship design contract for two types of SOVs for Shanghai Electric Windpower Group.
The vessels are claimed to be the first purpose-made SOVs being developed for the Chinese offshore wind industry.
Shanghai Electric is expected to receive the new SX195 and SX197 vessels at the end of 2023 and early 2024, respectively.
China's first SOV project features two designs, namely the X-BOW and X-STERN.
With a capacity to accommodate 60 people on board (POB) and 100 POB, respectively, both designs enable ship operators to deliver advanced operation and maintenance (O&M) services to their end customers.
Furthermore, the designs focus on enhancing operational capacity, capability and economy.
The vessels will feature batteries to help reduce their emission footprint when servicing the renewable energy segment.
With more than 50% of the market share, Shanghai Electric is claimed to be the largest offshore wind turbine supplier in China. It is also an integrated equipment manufacturing enterprise.
In July, Ulstein Group's business unit Ulstein Verft received a contract from Norway-based Olympic Group to build two construction service operation vessels (CSOVs).
The contract also comes with an option for two additional CSOVs.