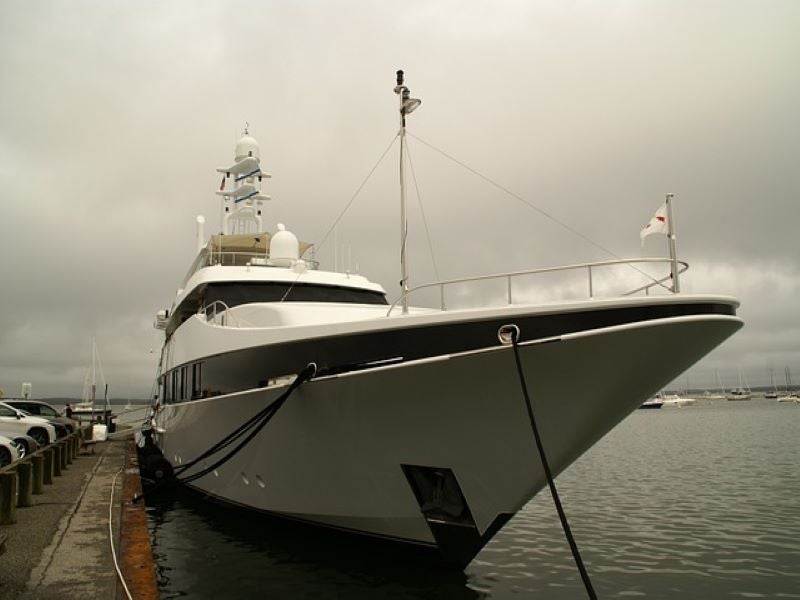 Understand the impact of the Ukraine conflict from a cross-sector perspective with the Global Data Executive Briefing: Ukraine Conflict
---
The US is seeking to detain a superyacht, dubbed Amadea, which is believed to be owned by sanctioned Russian oligarch Suleiman Kerimov, in the South Pacific nation Fiji.
Fiji's public prosecutions director Christopher Pryde filed an application with the high court to bar the luxury vessel from leaving the country, reported Reuters.
According to the news agency, the application urged "the motor yacht Amadea be restrained from leaving Fijian waters until the finalisation of an application to register a warrant to seize the property and (ii) that a US warrant to seize the Amadea be registered."
Kerimov was sanctioned by the US and European Union.
The US sanctioned Kerimov in 2018 and 2014 in light of Russia's military actions in Syria and Ukraine.
Amadea reached Fiji after cruising from Mexico 18 days earlier and crossing the Pacific.
The news agency also cited registration records, which revealed that the vessel is registered with a company in the Cayman islands.
Meanwhile, the US embassy did not respond to the detention of the luxury ship in Fiji.
Authorities in different countries have seized vessels belonging to Russian oligarchs in the wake of Russia's military offensive against Ukraine.
Earlier this month, the US sanctioned Russian state-owned enterprise United Shipbuilding Corporation due to the Russia-Ukraine conflict.
The sanctions also included the company's 28 subsidiaries as well as eight board members.
Also recently, Spain, at the request of the US, detained a yacht owned by sanctioned Russian oligarch Viktor Vekselberg.