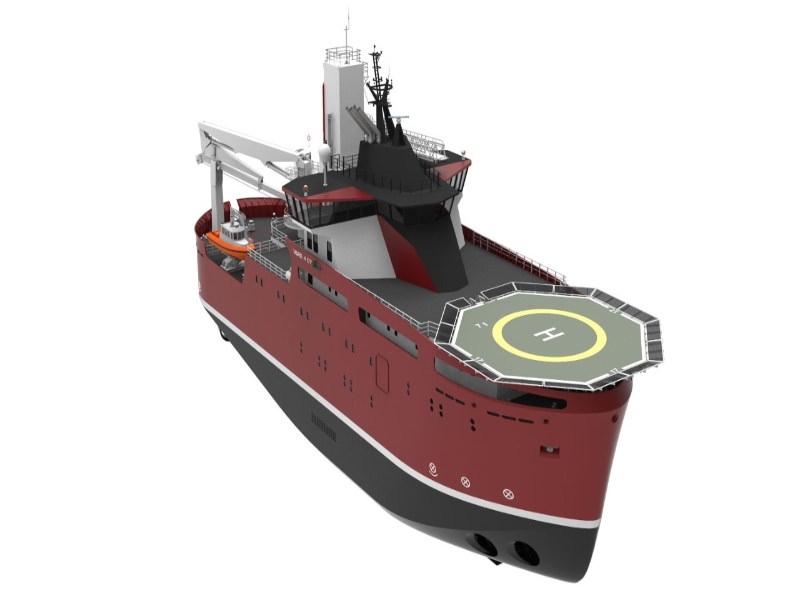 Canadian marine engineering firm Vard Marine (VARD) has secured the first Approval in Principle (AIP) from the ship classification society American Bureau of Shipping (ABS) for its design of a Jones Act service operations vessel (SOV).
The AIP has been awarded for the bespoke edition of VARD 4 07 US SOV design. The ship is mainly intended to be used for transferring technicians to installations and for accommodation.
The vessel will also be used to store tools, equipment and spare parts for offshore wind farms in the US.
ABS Global Offshore senior vice-president Matthew Tremblay said: "ABS is supporting innovation in the development of alternative energy systems all over the world and it is a real pleasure to be helping to deliver such an important vessel here in the US.
"ABS' industry-leading experience in offshore oil and gas allows us to offer practical support to the emerging US offshore wind industry."
The ship is eco-friendly and consumes less fuel, noted Vard. It also features a modern hull that supports different weather conditions.
The hull and the specified propulsion configuration provides economical steaming, as well as increased sea-keeping abilities and station keeping performance.
To ensure improved operability and comfort, the ship has been optimised to lower motions and accelerations in all degrees of freedom.
Vard Marine Houston-vice president Darren Truelock said: "With our track record in SOV and offshore vessel designs and ABS' record in the offshore sector, working together to deliver this project seemed like a natural fit.
"We already have experience supporting yards worldwide to construct our offshore vessel designs, so it is with great enthusiasm that we now start on this exciting journey with ABS in the US."
Last month, Vard Marine concluded the concept design of a new liquefied natural gas (LNG) bunker barge for a shipyard and dry dock company Fincantieri Bay Shipbuilding.