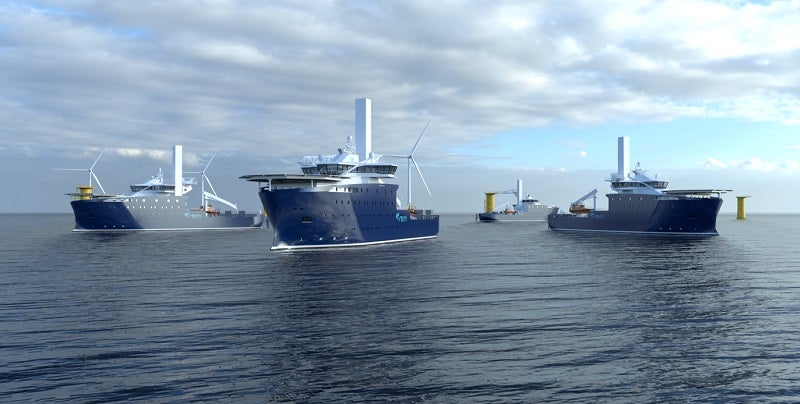 Fincantieri subsidiary Vard has secured contracts from Rem Offshore to design and construct two construction service operations vessels (CSOVs).
Valued at a total of $117.63m (€100m), the contracts include an option for two additional vessels.
The first vessel will be delivered in the first half of 2023 from Norway-based Vard, following the construction of the hull at Vard Braila in Romania.
In 2024, the second vessel will be built and delivered by Vard Vung Tau in Vietnam.
The CSOVs, designed for worldwide services and maintenance operations at offshore wind farms, will be based on the Vard 4 19 design.
Vard stated that its specialised high technology subsidiaries will take part in major deliveries on board, as well as in the vessels' shipbuilding process.
The ships will have a length of 85m and beam of 19.5m.
Both vessels will also feature a height-adjustable, motion-compensated gangway with an elevator system, along with a height-adjustable boat landing system and 3D-compensated crane.
The CSOVs will have the capacity to carry 120 persons.
Rem Offshore chairman Aage Remøy said: "Rem Offshore has, during the last few years, increasingly focused attention on building a sustainable platform for growth in offshore wind. Our shareholders are driving this development together with our Rem colleagues onshore and offshore."
In April, Vard secured a new contract to deliver three service operation vessels (SOVs) for Scottish company North Star Renewables.
Vard will be responsible for the design and construction of the three SOVs, which will consist of one larger vessel based on the Vard 4 19 design and two based on the smaller Vard 4 12 design.