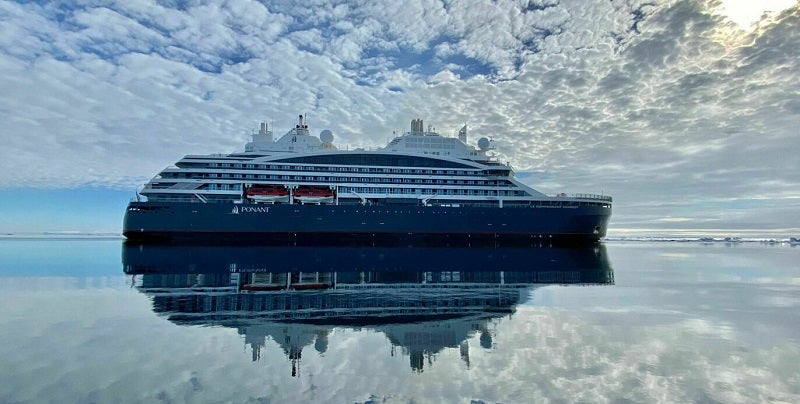 French cruise firm Ponant has received an expedition cruise ship, named Le Commandant Charcot, from Fincantieri subsidiary Vard.
The vessel is a hybrid electric polar exploration ship featuring ice-breaking technology and powered by liquefied natural gas (LNG).
The ship has been developed by Ponant, in collaboration with Stirling Design International, Aker Arctic and Vard.
Construction was done by Romania's Vard Tulcea and Norway's Vard Søviknes.
Weighing 30,000 gross tonnes, Le Commandant Charcot has been equipped with Fincantieri's specialised entities and Vard's products and solutions.
The 150m-long and 28m-wide vessel can operate at a cruise speed of 15 knots in open water.
Along with 215 crew members, it can carry 245 passengers in 123 staterooms.
As a Polar Class PC2 vessel, Le Commandant Charcot features green technologies, including 100% waste sorted on board and waste treatment.
It will be equipped with instruments and facilities for conducting research, offering a platform to study water, air, ice and biodiversity in extreme polar regions.
The vessel will operate in remote regions, such as Northeast Greenland's National Park, the Geographic North Pole and circumnavigation of the Svalbard archipelago.
Furthermore, it will sail in the Bellingshausen Sea, Charcot and Pierre I Islands, Weddell Sea, and the Larsen Ice Shelf.
Vard business unit cruise general manager Attilio Dapelo said: "The delivery of this amazing vessel is true evidence of the high technical competence in our engineering and production departments.
"The technical result is unique; we are proud of the job we have done together, and we wish to thank everyone involved for the dedication and the commitment showed all along this project."
In April, Vard secured a contract to deliver three service operation vessels for the Scottish company North Star Renewables.