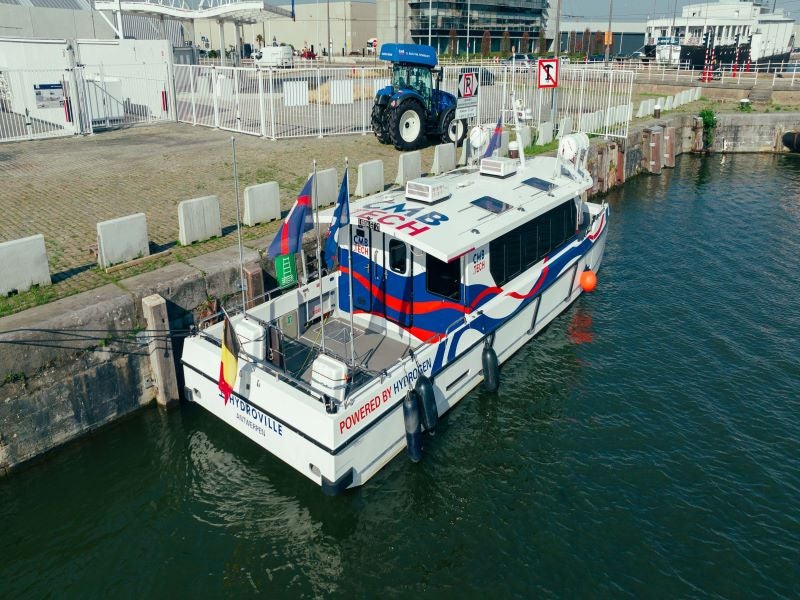 Sweden-based Volvo Penta has entered a partnership agreement with CMB.TECH for the development of dual-fuel hydrogen engines.
The partnership will focus on advancing the development of dual-fuel hydrogen-powered solutions for both on-land and at-sea applications.
The entities will work on joint projects ranging from pilots to small-scale industrialisation, helping to expand the application of new technology to lower greenhouse gas emissions.
CMB.TECH's Technology and Development Centre, located in Brentwood, UK, will be used for designing and testing the hydrogen-injection system.
The centre will evaluate the Volvo Penta engines to optimise the hydrogen-diesel injection mechanism for maximum emission savings.
The firms have been working together since 2017, successfully completing pilot projects to make Volvo Penta engines operate as a dual-fuel hydrogen and diesel solution by using the CMB.TECH conversion kit.
The dual-fuel solution is expected to serve as a reliable solution and significantly lower greenhouse gas emissions.
Volvo Penta president Heléne Mellquist said: "This solution is a valuable tool to have on our way to reaching our ambitious commitment to the Science Based Targets initiative where we aim to reach net-zero value chain emissions by 2040.
"There is no 'one-solution-fits-all' answer, which is why Volvo Penta is investing heavily in exploring a wide range of sustainable and bridging technologies – such as hybridisation, electric drivelines, fuel cells and alternative fuels for combustion engines – giving customers the opportunity to find the technology that works best for their application."
Last month, Volvo Penta launched a new range of variable-speed generator sets for marine vessels.