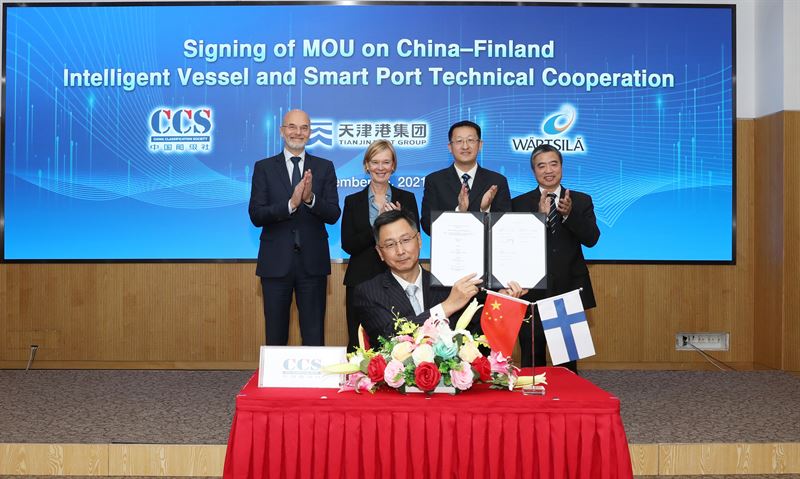 Wartsila Voyage has entered into a memorandum of understanding (MoU) with Tianjin Port and the China Classification Society (CCS) to further the development of intelligent vessel technology in China.
The partners will work towards the installation of tugboat technology at busy ports in the region, with Tianjin Port as the reference case.
The scope of the project encompasses the supply of 'advanced' situational awareness technology, along with digital simulators.
These simulators are expected to accelerate the vessel concept testing, which will include autonomous algorithm testing, training and security.
The new 'intelligent' tugboat is anticipated to enter service in Q4 2023.
Furthermore, CCS will receive support from Wartsila Voyage to co-develop the first-of-its-kind intelligent vessels standards and guidelines for domestic ships.
Wartsila Voyage will perform systematic and human-centric user research for enhancing work performance and improving workflow.
For establishing these intelligent ship standards, the partners will not only cooperate but also share knowledge in connection with safety standards and best practices for smart ships.
The project has been jointly endorsed under the China-Finland Science and Technology Innovation Cooperation MoU, and the China-Finland Flagship Project on Science and Technology Innovation Cooperation Strategy, 2019-2023.
The new ship will feature a situational awareness solution for spotting small objects in low visibility situations and offer decision-making support to the crew.
Apart from port operations, the system will have the ability to function on board domestic vessels in the future.
In a statement, Wartsila Voyage said: "That, combined with new safety and quality standards, will drive the adoption and scale-up deployment of smart technology in the non-seagoing segment as well, a key factor to enhance China's shipping competitiveness."
Last week, Wartsila partnered with five entities to deliver a hydrogen fuel solution for the maritime sector.