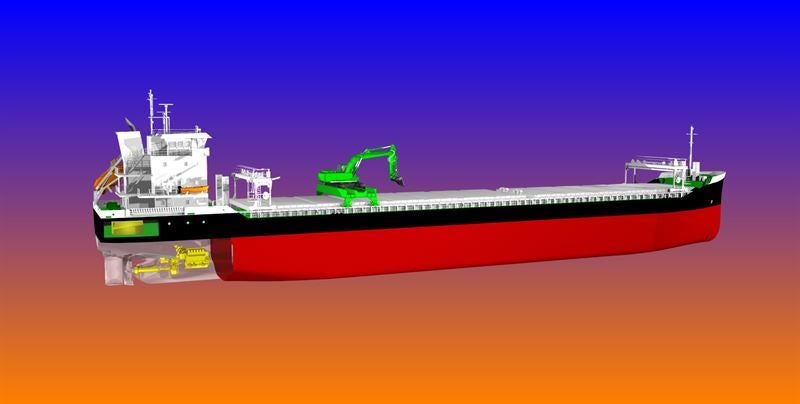 Marine technology company Wartsila will provide complete system design and full equipment scope for two bulk carriers.
The 9300dwt self-discharging bulk carriers will be the first to be equipped with a hybrid propulsion solution.
The ships are under construction in the Royal Bodewes shipyard for Norwegian company Aasen Shipping.
Initially, the company collaborated with Aasen Shipping to study different aspects of the ship.
Wartsila discovered that the investment for the battery installation will be balanced by the achievable fuel cost savings.
Wartsila will provide 26 main engines with a gearbox and controlled pitch propeller (CPP), a battery pack, a power management system and a DC switchboard for each ship.
The equipment delivery is expected to start by the middle of next year.
The vessels will also be installed with excavators for loading and unloading that will be powered by the battery pack. This will help to save fuel and reduce emissions.
The project received partial investment from Enova SF, a government enterprise for promoting environmentally friendly energy production and use.
Wartsila Marine Business Development manager Harald Tillung said: "Wartsila's experience and strong track record with hybrid propulsion solutions form the background to this contract.
"As a complete hybrid system supplier, we have again custom-designed a propulsion arrangement that delivers high efficiency, lower fuel consumption and optimal environmental sustainability."
Aasen Shipping CEO Torbørn Torkelsen said: "We approached Wartsila because of their capabilities in delivering hybrid propulsion systems. We appreciate their support throughout the planning and design processes, which has resulted in the best possible solution for these vessels."
Earlier this week, Wartsila received a contract to deliver main equipment for three liquefied natural gas (LNG)-fuelled short-sea roll-on, lift-off (RoLo) vessels operated by Finnish company Bore.