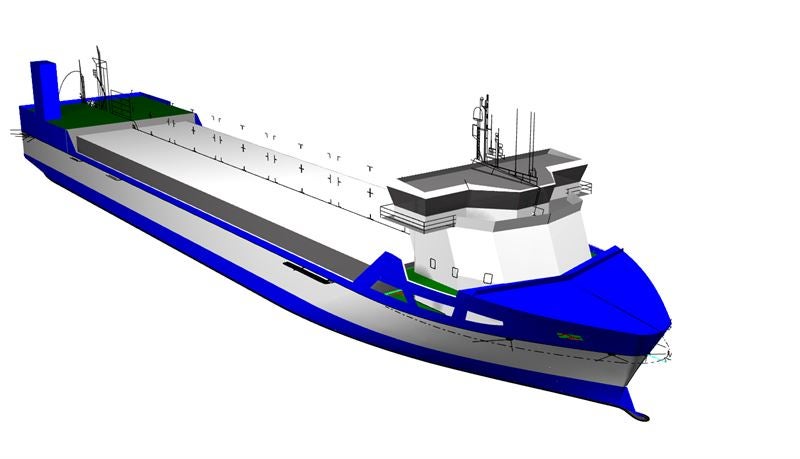 Marine technology company Wartsila has received a contract to deliver main equipment for three liquefied natural gas (LNG)-fuelled short-sea roll-on, lift-off (RoLo) vessels operated by Finnish company Bore.
Ordered in December 2019, the three vessels are being built at the Wuhu Shipyard in China.
Wartsila collaborated with the owner and naval architect for the development of the vessel-optimised integrated LNG system.
The 34DF dual-fuel engine will propel the LNG-powered short-sea vessels, driving a Wartsila controlled pitch propeller (CPP) at variable speed. It will be linked to a Wartsila SCV95 gearbox with an integrated power pack.
The Wartsila ProTouch controls and Eco Control will help the vessels to synchronise the engine speed and propeller pitch, which is expected to increase engine and propulsion efficiency.
Eco Control helps to achieve automated fuel savings during travel.
The Wartsila's Data Collection Unit (WDCU) will support cloud-based services and remote monitoring for higher operability, fuel economy and maintenance.
Wartsila Marine Sales account manager Luuk Hijlkema said: "Our remote smart services provide state-of-the-art support for the ships' integrated solution, which is another value-adding feature that we are providing for these vessels.
"Furthermore, the propulsion efficiency will be optimised using Wartsila's computational fluid dynamics (CFD) Opti Design to tailor the size of the aft appendages specifically to the hull design. This efficiency saves fuel and, therefore, also operating costs."
To be delivered in 2021, the 120m ships will operate in the Baltic and North Seas and will be chartered to UPM, a Finland-based forestry company.
Earlier this month, Wartsila received a contract to deliver an integrated solutions package to Chantiers de l'Atlantique in France for the first two World Class cruise ships.
Two weeks ago, the company also received an order to deliver LNG propulsion and storage systems for four new short-sea cargo vessels.