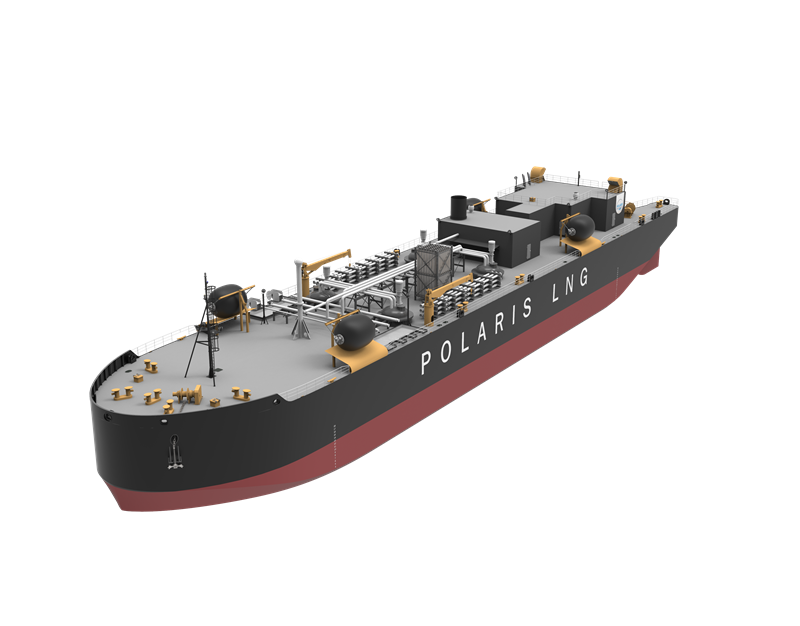 Wartsila Gas Solutions has received four liquefied natural gas (LNG) cargo tanks from its suppliers in China.
The delivery enables the installation of complete cargo handling system to proceed according to the schedule.
The system will be installed on a new 5,400m3 LNG barge under construction for Polaris New Energy (PNE) at Fincantieri Bay Shipyard (FBS) in Wisconsin, US.
The four cargo tanks have internal piping, instruments, equipment and access structures. Additionally, they have an insulation layer that is 300mm thick and will be installed on the bunkering barge.
The ship is scheduled to arrive late next month, according to the schedule, which is in line with the date of delivery of the barge late next year.
Wartsila Gas Solutions project manager Geir Kirkemo said: "Delivering the cargo tanks as agreed with FBS puts the main piece of the jigsaw puzzle in place.
"Construction work has been to the highest HSE standards, and we are really satisfied with the quality."
Each of the four tanks is 1350m3 in size. The Polaris New Energy barge will be the largest vessel of this type when launched.
It will function as a 'moving gas station' to deliver LNG-fuelled vessels along the eastern coast of the US. The LNG will be supplied at approximately -160⁰C temperature.
FBS program manager Pete Sinclair added: "The completion and shipping of the LNG cargo tanks marks a very significant milestone in the overall project.
"Fincantieri Bay Shipbuilding greatly appreciates the efforts made by all parties in trying times and looks forward to receiving the tanks and moving into the next phase of the project."
Wartsila is responsible for the system design and integration, the LNG pumps, a ship-to-ship transfer system, ship-to-shore communication link, all safety and control equipment, valves, instrumentation and a gas combustion unit, along with the tankers.
Last year, Vard Marine concluded the concept design of the LNG bunker barge for Fincantieri Bay Shipbuilding.