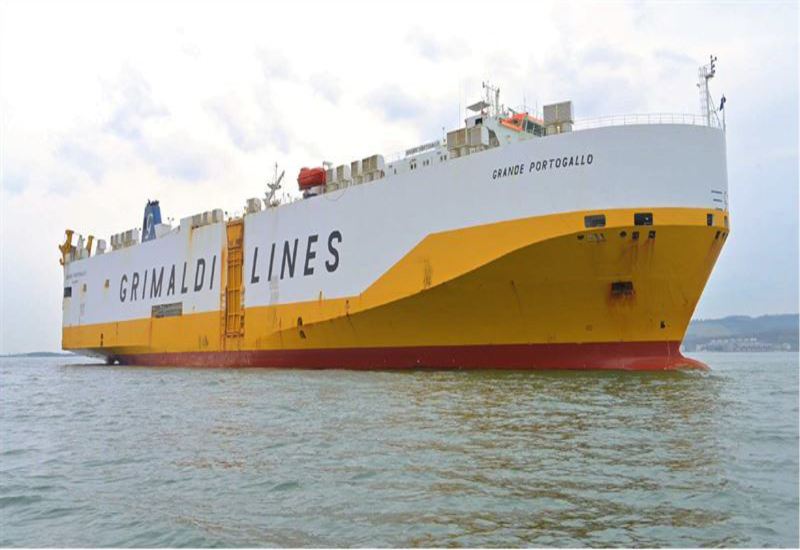 Wärtsilä has introduced an energy saving device (ESD) for ships in association with the Netherlands-based Maritime Research Institute MARIN and Italian shipowner Grimaldi.
Called 'pre-swirl Stator', the device is claimed to be suitable for use by ships with controllable pitch propellers (CPPs).
The device helped save 3.5% fuel savings for ships with CPPs during sea trials.
Trials were conducted with ship 'Grande Portogallo', a 165m-long Pure Car & Truck Carrier owned by Italian shipping firm Grimaldi.
Grimaldi stated: "The initial noon reports suggest a 5% decrease in the fuel consumption, but in order to get a more realistic value we need to record a wider range of data."
The development of energy saving device formed part of the LeanShips project under the European Union's Horizon 2020 framework project.
LeanShips seeks to showcase the efficiency and consistency of technologies, which have been designed to provide energy savings and reduce emissions on a large scale.
Grimaldi Group corporate energy-saving manager Dario Bocchetti said: "This represents a major breakthrough in making ships with controllable pitch propellers more efficient, and therefore less polluting.
"We have earlier established some energy savings for ships with controllable pitch propellers, and now this new technology has been extended in line with the objectives of the LeanShips project."
Wärtsilä Marine propulsion director Lars Anderson said: "The energy saving device developed through the Leanships project is one more example of successful collaboration that results in substantial customer benefits."
Recently, Wärtsilä won a contract to deliver environmentally sustainable solutions for China's first seagoing LNG bunker vessel.
Earlier, Wärtsilä received the first order for its newly launched auto-docking system SmartDock that automates procedures and lowers chances of human error.
In April, the company launched Wärtsilä HY for Dredger, which is aimed at improving the efficiency and sustainability of dredging operations.