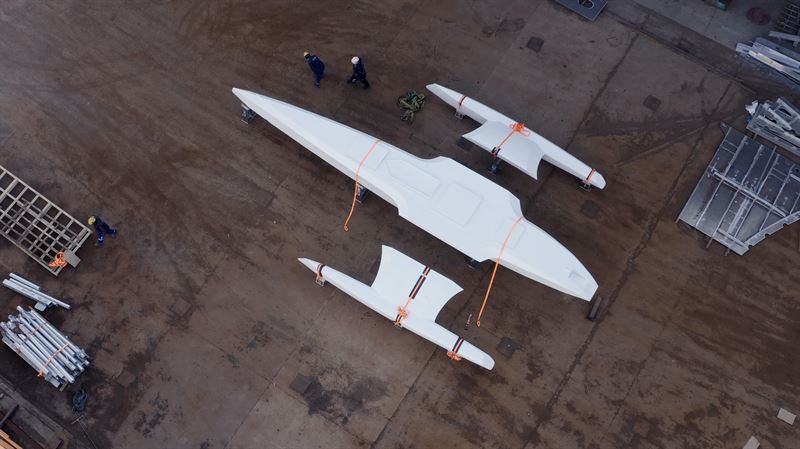 Marine technology company Wartsila has announced that it has joined the Mayflower Autonomous Research Ship.
It will provide its Wartsila RS24 system, which will work with on-board cameras, automatic identification system (AIS) and navigational systems as an integral part of AI Captain on the Mayflower.
The AI Captain evaluates the environment and long-term goals of the ship and then changes the ship's course to avoid debris and storms.
The Wartsila RS24 system is a high-resolution FMCW K-Band radar (24GHz) that offers increased situational awareness, especially in marine environments, which are densely populated.
The system is installed on the Wartsila IntelliTug, the first commercial maritime autonomous surface ship.
In March, Wartsila and terminal towage operator PSA Marine completed the 'IntelliTug' project initial sea trials.
Wartsila RS24 offers five times higher resolution compared to the current marine S and X-Band radars 60rpm spin cycles.
Using the system, Mayflower can safely navigate in complex situations as it enables resolution separation of small crafts.
In March, IBM and UK-based marine research organisation Promare developed a new class of marine AI Captain for the Mayflower Autonomous Ship (MAS) that will power the self-steering vessel, which was ready to go to sea for a month of testing.
The trial was carried out on a manned research vessel off the coast of Plymouth, UK.
Mayflower Autonomous Ship Project co-founder Brett Phaneuf said: "Our team has followed the development of technologies applicable to ship autonomy, and when selecting systems for the Mayflower project, we quickly recognised that the Wartsila RS24 was the perfect radar solution.
"Having Wartsila as a partner really helps the project. They understand the marine environment and how the various instruments should be designed, deployed, operated and maintained, plus they have tremendous experience in integrating systems."