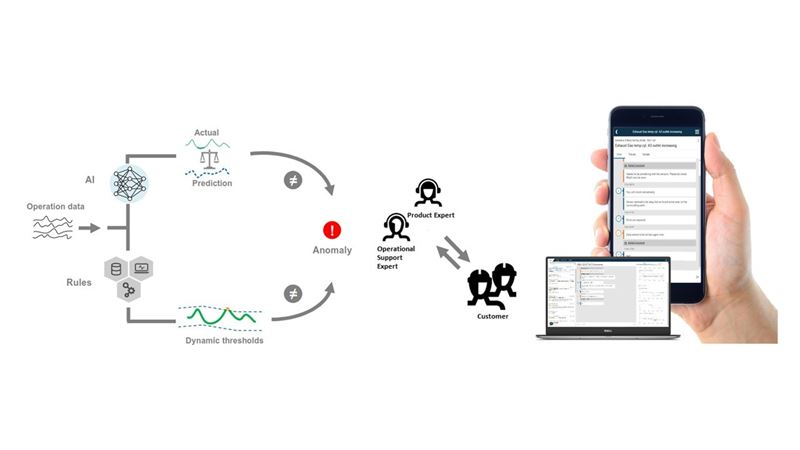 Marine technology group Wartsila has extended its offering of Expert Insight, a digital predictive maintenance product for scrubbers and 2-stroke engines.
The product is offered in combination with Wärtsilä's Lifecycle Solutions.
For scrubbers, Wartsila is launching a minimum viable product (MVP) to offer continuous fleet-wide insight regarding the vessel compliance and scrubber utilisation.
The product uses artificial intelligence (AI) techniques and advanced diagnostics, along with the knowledge and experience of product experts.
The holistic approach of the product uses ideal methods to detect potential issues in asset operating data and allows experts to offer actionable advice to customers.
This provides a predictive maintenance strategy where the basis of the maintenance activities are health and efficiency.
Expert Solution was originally launched for 4-stroke engines in November last year.
Wartsila Digital Product Development director Frank Velthuis said: "The launch of Expert Insight last year took predictive maintenance to the next level, allowing us to detect a greater percentage of issues than previously, and at an even earlier stage.
"This enables the experts in our Expertise Centres to deliver fast and proactive advice to customers, thus increasing operational uptime."
The Expert Insight scrubbers MVP offers compliance information, such as automated non-compliance incident reporting, scrubber usage statistics, and a live compliance map to customers.
The company plans to release the predictive maintenance features for scrubbers at a later stage.
Earlier this month, Wartsila announced that it will test the use of ammonia as a fuel in a marine four-stroke combustion engine.