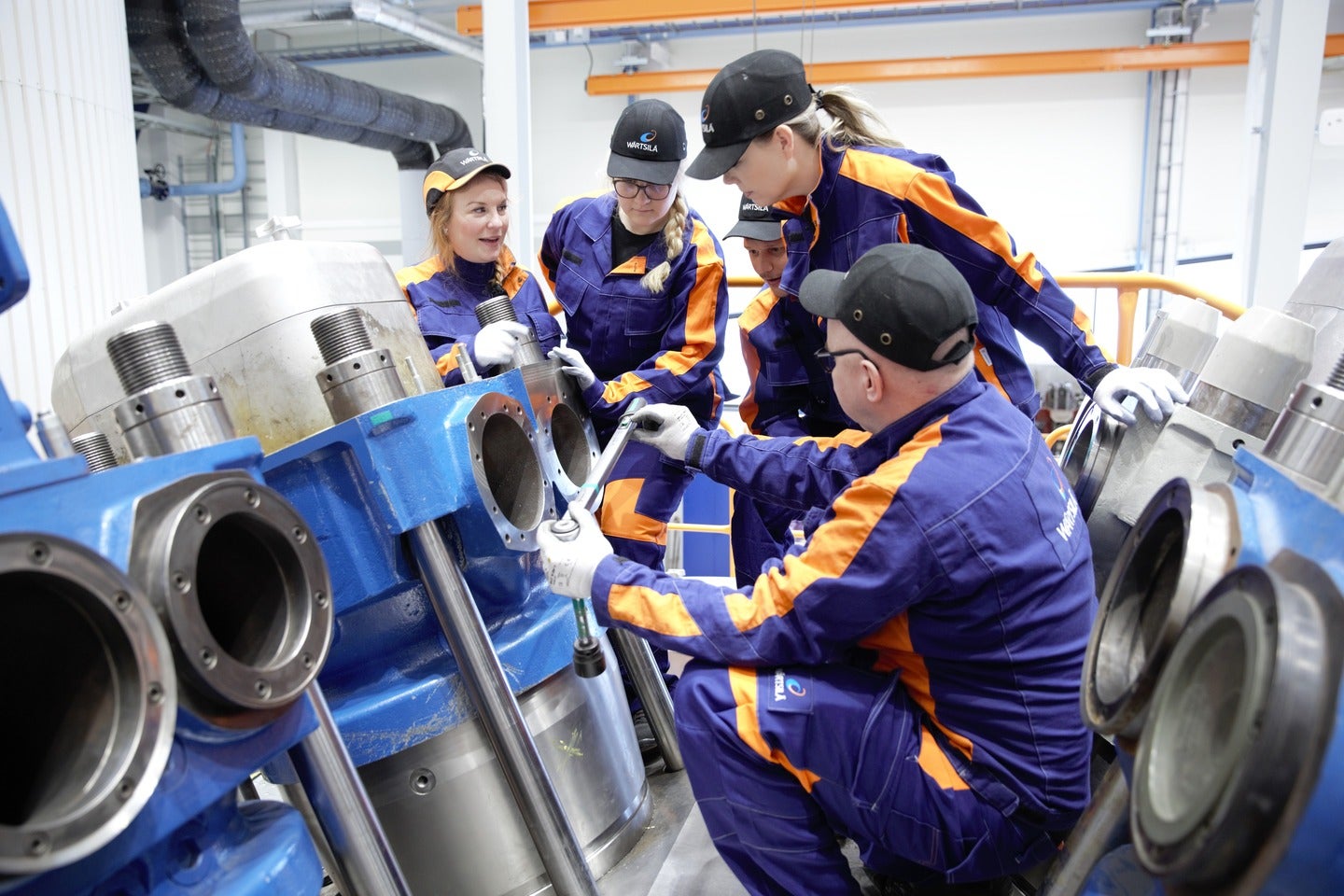 Wärtsilä has opened its newest land and sea academy in Finland as the company looks to deliver high-quality training as part of its Sustainable Technology Hub.
The training centre in Vaasa is open to anyone who operates equipment made by the marine and energy solutions company and offers a combination of e-learning, interactive instructor broadcasts and the use of web-based simulators.
Stefan Wiik, vice president of field services and workshops, said: "Our global fleet of training centres is a central element within Wärtsilä's lifecycle offering. They allow us to deliver optimal support to our customers in managing their assets.
"At the same time, thanks to the internal training possibilities, we can ensure that our own personnel have the necessary competencies and know-how."
The Vaasa academy is the ninth to be opened by Wärtsilä and the first in the company's home country, joining the existing locations in the USA, Brazil, India, South Korea, the Netherlands, Italy, Indonesia and China which provided training for over 48,000 students in 2022.
Training delivered by the academies includes the use of both 3D models and real equipment and components covering all aspects of an installation including safety, reliability, maintenance, performance and availability.
Its location as part of the company's sustainable technology hub also means that the newest academy will have access to the hub's resources such as the floating test lab Aurora Botnia.
The hub is used by Wärtsilä to create and produce green technologies to be used as part of its decarbonisation vision including tech surrounding the field of sustainable fuels.
As part of this vision, last year the company launched a medium-speed four-stroke engine that can run on diesel, liquefied natural gas or gas or liquid carbon-neutral biofuels.
More information on how to access the services of the Wärtsilä land and sea academies can be found on the company's website.