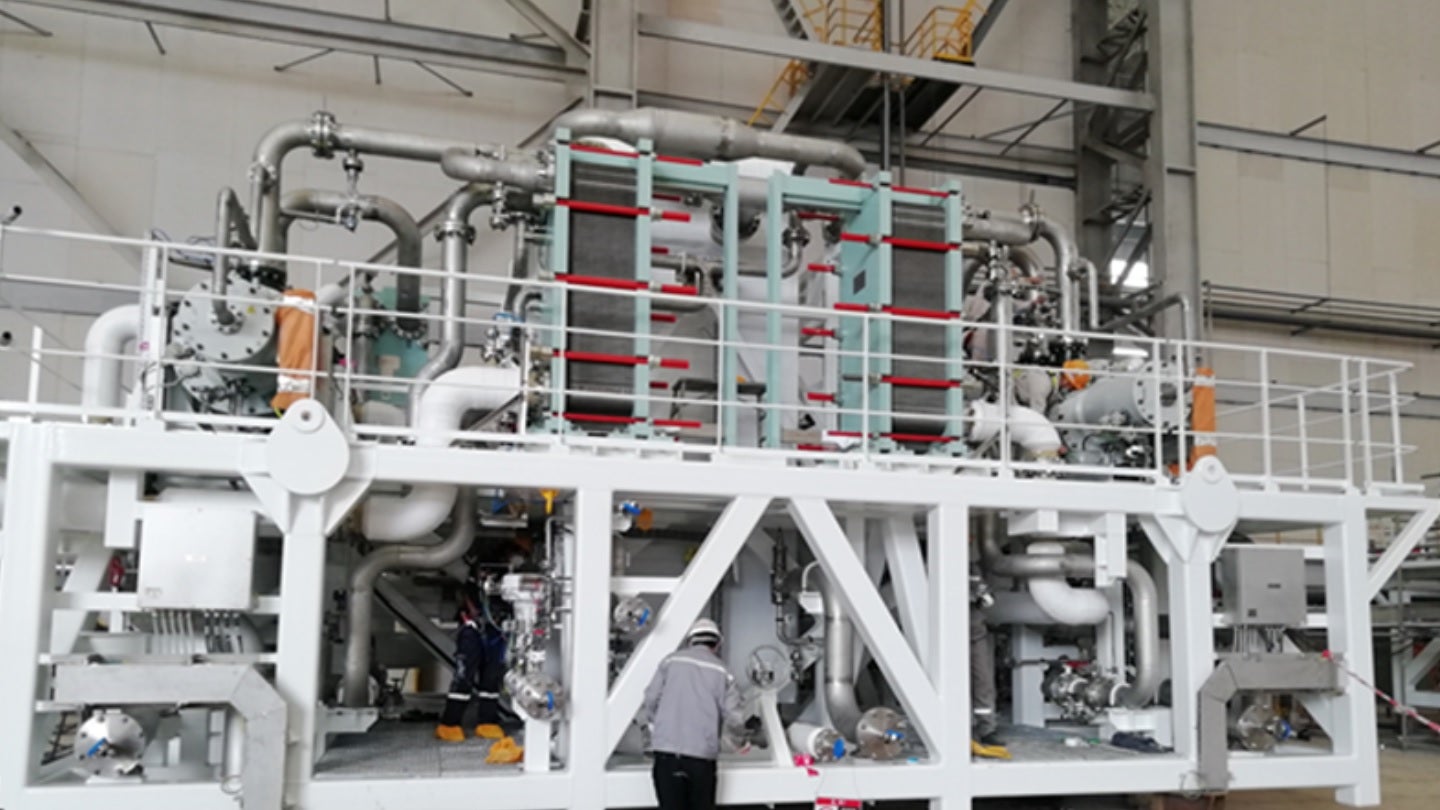 Finnish technology company Wärtsilä has received a contract from Hudong Zhonghua Shipyard for the delivery of reliquefaction systems for eight new liquefied natural gas (LNG) carriers.
Multiple global shipping majors will own the ships.
Each new vessel will feature a Wärtsilä Compact Reliq Single Booster (CRSB) reliquefaction system.
Nitrogen is used as the cooling media for the system. As well as helping to simplify the system's operation, it is claimed to enable high efficiency and easy deployment.
Wärtsilä plans to start the delivery of the equipment next year, with the first vessel scheduled for delivery in 2025.
This new order builds on a previous newbuild programme from last June for four new ships.
Wärtsilä Gas Solutions midstream sales head Pål Steinnes said: "Reliquefaction systems are today becoming standard on all sizes of LNG carriers and our Compact Reliq system meets this need perfectly.
"The booster function implemented on the Compact Reliq systems enables us to supply a reliquefaction system with superior efficiency and lowest-in-class power consumption, which in turn reduces the vessel's gas consumption."
Earlier this month, Wärtsilä signed a five-year optimised maintenance agreement with the United Arab Emirates' (UAE's) National Petroleum Construction Company (NPCC) to enhance the operational performance of its fleet.
The technology company will help maximise the operational uptime of seven ships in the NPCC fleet by offering services that will include data-driven dynamic maintenance planning and remote operational support.