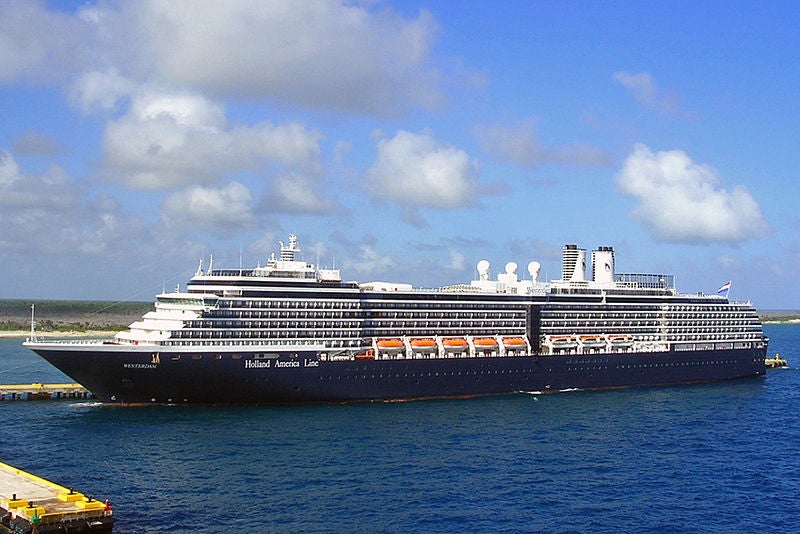 ---
Visit our Covid-19 microsite for the latest coronavirus news, analysis and updates
---
Follow the latest updates of the coronavirus (Covid-19) outbreak on our timeline.
Read about the effect of coronavirus (Covid-19) on cruise ships.
Passengers on the Holland America Line's Westerdam cruise ship have disembarked at Cambodia after 20 people on board tested negative for the coronavirus, Covid-19.
The cruise ship received permission to dock at Sihanoukville in Cambodia after being turned away by five countries over the fear of the Covid-19.
To ensure the safety, all 20 guests and crew who visited the ship's medical centre during the course of the journey due to illness will undergo blood testing for the coronavirus.
The Pasteur Laboratory in Phnom Penh found that the results were negative and the Cambodian Health Ministry announced the results.
All passengers and crew on the ship underwent health screening before they got off the ship.
Holland America Group and Carnival UK group CEO Stein Kruse said: "We extend our deepest gratitude to President Trump, Cambodia's Honorable Prime Minister Hun Sen, Canadian Foreign Minister Champagne, elected officials across the country and governments around the world for providing support and being effective allies in bringing our guests home."
The cruise line also received help from the US embassies in many countries and the Netherlands, the line's flag state, to work with diplomatic channels.
The epidemic has so far killed 1,383 and infected more than 64,000 people. Cambodia has one confirmed case of the virus with no deaths so far.